A different kind of story time comes to the Museum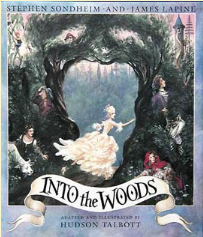 Guest story teller Paul Atwood takes children on a whimsical journey "Into the Woods" at 11 a.m. Saturday, Sept. 24 in the first of a series of fun and fanciful Saturday readings held at the museum through the school year. The free event is appropriate for children of all ages and is open to the public. A craft activity facilitated by students from the Wenatchee High School Drama Club is included.
Atwood brings an extensive entertainment background to this reading of the "Into the Woods" picture book, adapted from the Broadway musical by Stephen Sondheim and book by James Lapine. Since the early 1990s, Atwood has landed many parts in Music Theatre of Wenatchee, Chelan Valley Players, Leavenworth Summer Theater, Hot August Nights and the Wenatchee Valley Follies Guild productions. Atwood has directed the Wenatchee School District's all-district musical productions since 2001.
"We are excited to have Paul as a guest story teller at the museum," said museum education director Selina Danko. "He brings magic to the stage. This reading will captivate children and adults alike. And I love that the young drama club students are involved. It is a chance for them to give back."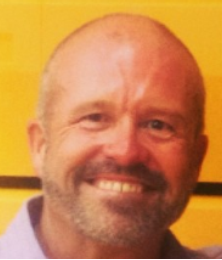 The "Into the Woods" story intertwines the plots of several classic fairy tales including "Little Red Riding Hood, "Jack in the Beanstalk", "Rapunzel" and "Cinderella." The different themes are tied together by a story involving a childless baker and his wife and their quest to begin a family.
It is a story Atwood knows well, having himself played the baker in a Music Theatre of Wenatchee Apple Blossom production of "Into the Woods." In a college production of the show, Paul played Jack in the Beanstalk and his wife, Kelly, performed as Rapunzel.
"It is one of our family favorites," Atwood said. "I am excited about introducing more kids to this great musical experience."
The storytelling event is at the Wenatchee Valley Museum & Cultural Center, 127 S. Mission Street. Participants will have an opportunity to create a hand-tooled leather bookmark as a keepsake.
Kevin McKee will read "King Bidgood's in the Bathtub" Oct. 8. Kelly Atwood is the featured story leader Oct. 29.
For more information, call the museum at 509-888-6240.