Thank you for all you do to make a positive impact on our community! Your support makes it possible for us to provide engaging cultural programs, immersive exhibits, and educational experiences for all ages, all year!
You make it all possible! Thank you!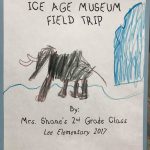 This year we need your help to reach our funding goal to ensure that local students can partake in our immersive, hands-on, interactive learning experiences during the winter months. With support from our community, we hope to provide museum and field experiences to more than 4,000 students this winter!
We are continuing the very popular Ice Age Adventures program in which students learn about the early Clovis people, Ice Age wildlife and geology, and the great Ice Age Flood that formed our Valley.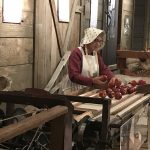 We've also added a new Pioneer Experience to introduce students to the people and lifestyles of the past that helped build our community. This new program is offering an insider peek into our history for the youth who are the future of our community. Alison, a 2nd grader, wrote, "You have given me a more interesting life! Can we come again?"
We are also embarking on an exciting historical art restoration project!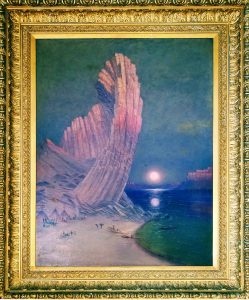 This majestic 7½-ft-tall 1894 James Stuart painting is in desperate need of restoration. Prominently representing Washington State at the Panama-Pacific Exposition of 1915, it is now a part of our wonderful collection and is ready to be displayed properly for all to enjoy.
We need your help to make this restoration possible in 2018. We are aiming to raise $15,000 with donations of $500 or above commemorated on a plaque beside the restored art to be hung in our museum for all to enjoy!
Make your impact on preserving and sharing our history by contributing to this year's projects. THANK YOU for supporting your local museum!
Click here to sponsor a student or classroom. Only $12 will sponsor one student!
Click here to donate to cover transportation costs. A $50 gift sponsors one classroom!
Click here to donate to the restoration of our James Stuart art piece. $500 or more will be honored in perpetuity at the unveiling of the restored painting with their name on a permanent plaque which will be hung at its side.
Click here to make a general donation. Your donation of any amount ensures we preserve and share our history!