Update from our Executive Director
Dear Museum Members,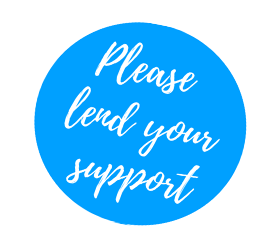 I'd like to take the opportunity to reach out to our members and community with an update from the Wenatchee Valley Museum & Cultural Center. First and foremost, I sincerely hope that you and your families are well, that you stay well, and that you are weathering this storm.
Like many others in our community, as a public health precaution due to COVID-19, the Museum is temporarily closed to the public. The health and safety of our visitors, staff and volunteers is our top priority. During this difficult time, our staff is continuing to stay focused on our mission, working on behalf of education and preservation by moving many of our offerings online. We are offering virtual tours, collection spotlights, as well as online classes and activities. Thus far, we've released virtual tours and field trip experiences of our Regional High School Art Show and the 1920s Apple Sorter, as well as online tutorials and classes for our STEM MakerSpace and artistic creations. These programs are appropriate for children and adults of all ages. We have a full-scale virtual tour of the museum in progress thanks to a partnership with Skeeterbuggins Productions, as well as additional art classes, and STEM projects and activities.
We are also collaborating with community partners to bring our online content to bilingual audiences in English and in Spanish, brainstorming ways to provide supplies to our community, and figuring out how we can better support area teachers and their students.
We invite you to visit our website at wenatcheevalleymuseum.org, follow us on our YouTube channel, on Facebook @wenatcheemuseum, or on Instagram @wvmuseum to explore our online programming and receive up-to-date news from the museum.
By shutting our doors and postponing or canceling our scheduled programming and events, the museum is facing a drop in income. But our preservation and education work continues, and will be needed long after this crisis is behind us. We ask those in our community who are able to consider making a gift to support the museum, by supporting us online or using the form below. To those in the community who are struggling, we invite you to join us as a member free of charge, for the duration of this crisis. Contact us at membership@wvmcc.org to get started.
While we cannot be with you in person now, please know how much we miss seeing our members, visitors, field trip students, and program participants at the museum. We are very much looking forward to the time when we can reopen our doors to the community. Regardless of when that time comes, we will continue to work diligently to serve our community. We want to thank you, our members, our donors, and our community, for your support.
In sincere appreciation,

Keni Sturgeon
Executive Director
Yes! I'd like to support the museum with a gift. Click here to donate now.
Click here to watch Keni's address to the community on YouTube.