NEW THIS YEAR: Thanks to generous support from the Wenatchee Valley Medical Group, we will have Makerspace activities at every Environment Film & Lecture Series this year. Fun for the whole family!

Environmental Film & Lecture Series: Lost Homeland
OCTOBER 3 @ 7:00 PM

 – 

8:00 PM

Historian E. Richard Hart and biologist/musician Ken Bevis team up to deliver a fun, scholarly program on the history of the Methow tribe, the Columbia Reservation and the beautiful valley and river system that sustained indigenous hunter/gatherer populations for centuries. Hart will use slides of newly discovered images featured in his book "Lost Homeland," while Bevis will perform original songs inspired by the beauty of the Methow Valley.
---

Environmental Film & Lecture Series: Coppermine River Trip
OCTOBER 17 @ 7:00 PM

 – 

8:00 PM
In late July of 2016, four men from Wenatchee pushed off from the short of Point Lake in Canada's Northwest Territory and launched down the Coppermine River. The group will share highlights of this grand adventure Tuesday, Oct. 17 at the Wenatchee Valley Museum & Cultural Center. Their talk is part of the Wenatchee Valley Environmental Film & Lecture Series.
After 24 days of paddling and 350 miles, the four reached their destination: the Arctic Ocean and the Inuit village of Kugluktuk. The trip inspired poetry, song and left all four adventurers wishing to share their experience of rapids, canyons, wolves, loons, bugs, char, storms, scenery and wonderful wilderness.
Kids are welcome and the Museum Makerspace is open for hands-on science activities for ages 6 and up thanks to support from Wenatchee Valley Medical Group. The event is free and open to the public. A $5 donation is suggested. There will be light snacks and an opportunity to purchase beer or wine.
---

Environmental Film & Lecture Series – Seed: The Untold Story
NOVEMBER 14 @ 7:00 PM

 – 

9:00 PM
Few things on earth are as miraculous and vital as seeds. In the last century, 94 percent of our seed varieties have disappeared. Seed: The Untold Story follows passionate seed keepers protecting our 12,000-year-old food legacy. As biotech chemical companies control the majority of our seeds, farmers, scientists, lawyers and indigenous seed keepers fight a David and Goliath battle to defend the future of food. In a harrowing and heartening story, these reluctant heroes rekindle a lost connection to a treasured resource.
---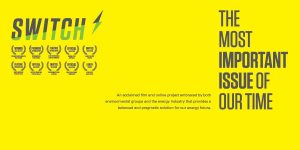 Environmental Film & Lecture Series: Switch
JANUARY 16, 2018 @ 7:00 PM

 – 

9:00 PM
Every energy resource — fossil, nuclear and renewable — is undergoing profound changes. And overall, the planet is shifting from coal and oil to the energies of tomorrow. This sweeping transition is the subject of Switch. Rather than advocate for how it should happen, Switch travels the world to discover how it most likely will happen. Switch is also about changing the energy conversation. Switch focuses on practical realities and encourages a balanced understanding while centering its narrative around changing the way we use energy to realize the many economic and environmental benefits of efficiency.
---

Environmental Film & Lecture Series: The Million Dollar Duck
FEBRUARY 20, 2018 @ 7:00 PM

 – 

9:00 PM
The Million Dollar Duck is a documentary film that focuses on the strange and wonderful world of the Federal Duck Stamp contest, the only juried art competition run by the U.S. government. This film explores the eccentric nature of the contestants who enter each year for a chance at wildlife art stardom, while also reflecting upon the history and challenges facing the continued existence of this successful conservation program. Duck stamps and duck stamp art will be on display and informational handouts available.
---

Environmental Film & Lecture Series – Elwha: A River Reborn
MARCH 20, 2018 @ 7:00 PM

 – 

9:00 PM
The Elwha River is resurgent with new life thanks to the largest dam removal project anywhere in the world. A true watershed-scale recovery, Elwha River Chinook are swimming once again to the foot of the Olympic Mountains, with 70 miles of habitat reopened to them. Come hear the unfolding story of the Elwha's renewal with award-winning author Lynda V. Mapes. Mapes, a Seattle Times reporter, is an associate of the Harvard Forest of Harvard University and was recognized by NOAA Fisheries in 2016 with the prestigious Dr. Nancy Foster Habitat Conservation Award.
---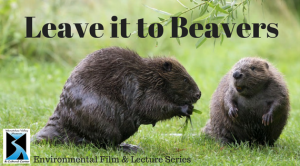 Environmental Film & Lecture Series: Leave it to Beavers
APRIL 17, 2018 @ 7:00 PM

 – 

9:00 PM
Beavers are one of nature's most industrious critters and their hydro-engineering activities transform the landscape. Nearly trapped to extinction for their fur and hunted as pests, a growing number of scientists and resource managers are looking to beavers to reverse water shortages and restore fish and wildlife habitat. Trout Unlimited is excited to host an evening dedicated to beaver history, ecology and ecosystem services, including the film, Leave it to Beavers, a guest presentation, and more.
---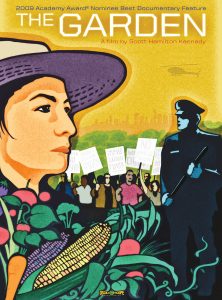 Environmental Film & Lecture Series: The Garden
MAY 15, 2018 @ 7:00 PM

 – 

9:00 PM
The Garden follows the plight of a 14-acre community garden at 41st and Alameda in South Central Los Angeles, the largest of its kind in the United States. Started as a form of healing after the devastating L.A. riots in 1992, the South Central Farmers have since created a miracle in one of the country's most blighted neighborhoods by growing their own food, feeding their families and creating a community. When the property is sold to a wealthy developer, the farmers organize, fight back and demand answers. The film explores and exposes the fault lines in American Society and raises crucial and challenging questions about liberty, equality and justice.