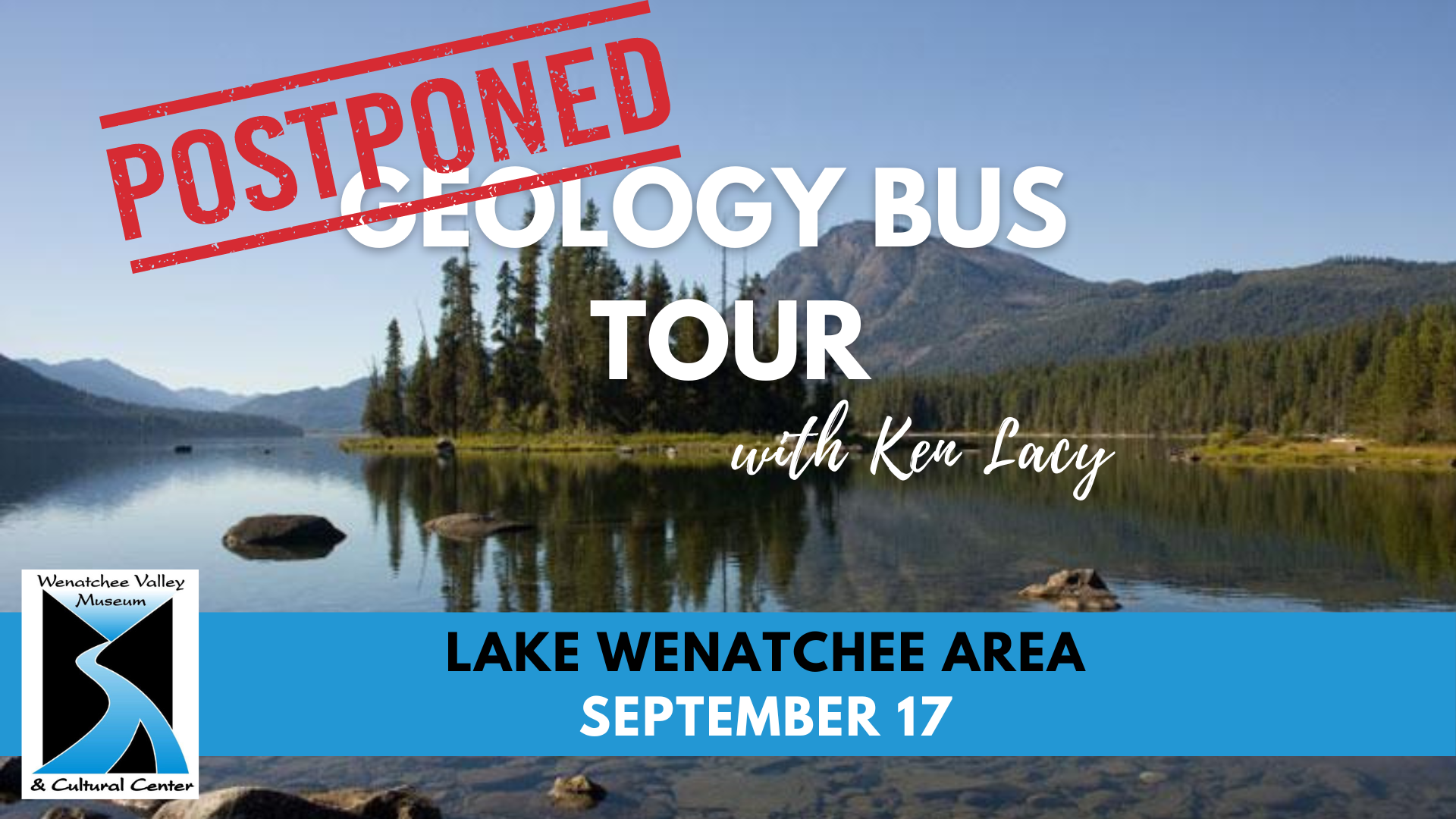 Due to Unhealthy Air Quality from wildfires in the area, this tour has been POSTPONED and Rescheduled for Sunday, October 16. CLICK HERE to be redirected
This geologic tour is led by Ken Lacy in the Lake Wenatchee area.
The tour will head up the Wenatchee River Valley to Lake Wenatchee and look at everything from Chumstick sandstone, to the glacial features from both the Icicle Creek and Lake Wenatchee Glaciers. See the Leavenworth fault, identify glacial moraines, discuss how streams change with time, and examine 90 million years old igneous rocks and even older metamorphic rocks!
Tour-goers will meet at the Wenatchee Valley Museum to board a tour bus that departs at 9 am and will return by 3:00 pm. Please bring a lunch, plenty of water, and wear good walking shoes.
The cost for this tour is $55/member and $75/non-member.
You can register here.