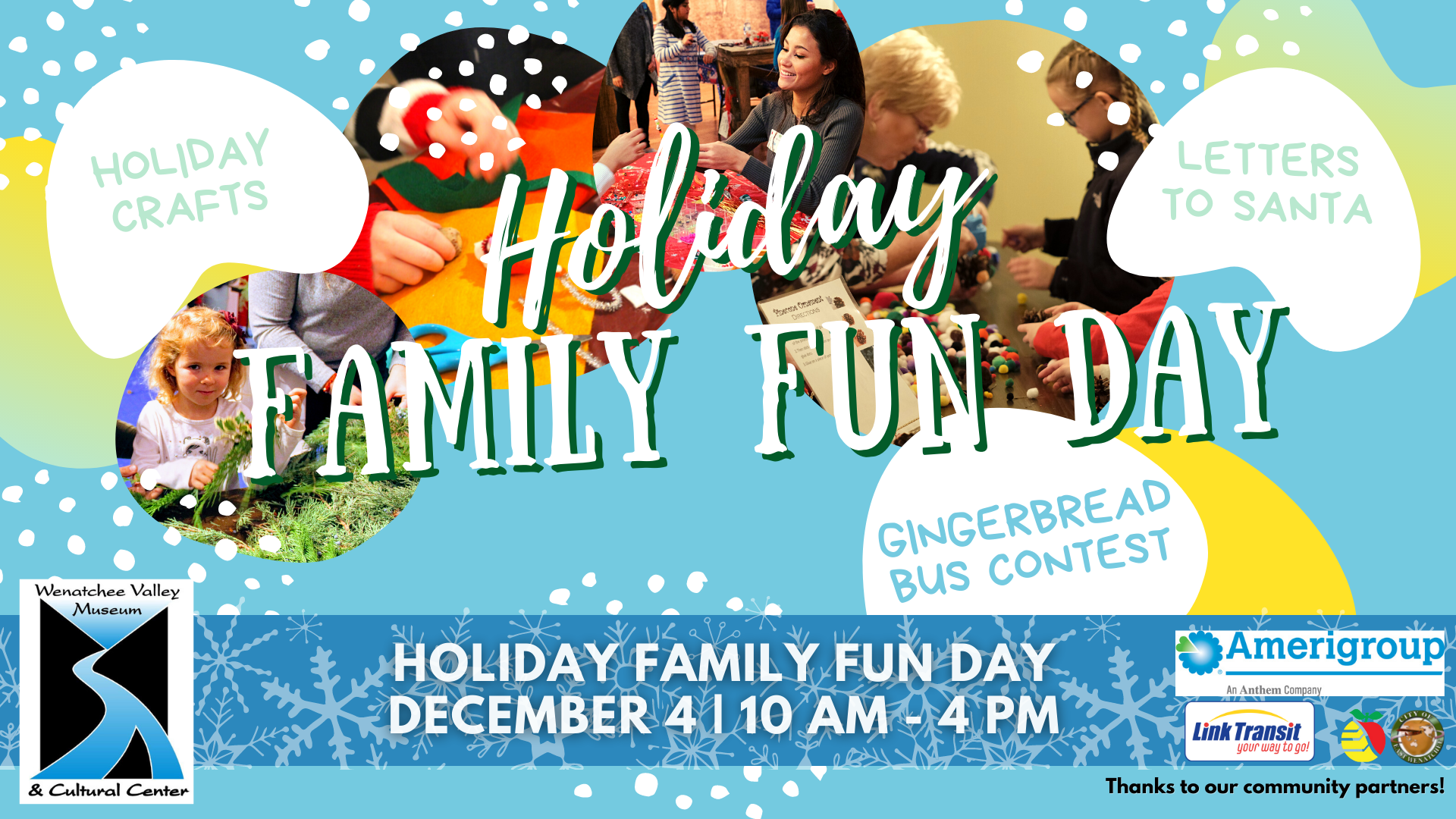 Catch the holiday spirit and join us on Saturday, December 4 from 10 AM to 4 PM for our annual Holiday Family Fun Day! Make crafts, write and send letters to Santa and do your holiday shopping in our gift shop! Link Transit will also have a booth where you can vote in their "Gingerbread Bus Building Contest." 
Admission is $10 per family for non-members and $5 per family for members. Or design a Gingerbread Bus inspired by Link Transit for FREE entrance!
Due to COVID-19 restrictions, preregistration is required and timed ticketing is available on a first-come, first-served basis.
All in-person events follow current state and local health and safety guidelines. We ask all attendees to respect the health and wellness of others. We require all individuals over the age of 2 to mask ​and socially distance inside the Museum at all times. If you have any questions please contact Guest Services at 509-888-6240.
Bring your gingerbread contest entry to get in for free and earn a chance to win a prize in Link's 30th anniversary gingerbread bus build contest. Extra points will be awarded to those who include a photo of themselves riding a Link bus with their entry.
Kits are available while supplies last and may be picked up at Link Transit's Columbia Station between 6 AM and 6 PM Monday through Friday and 8 AM to 5 PM Saturdays November 1-30.
Thank you to our Sponsor: