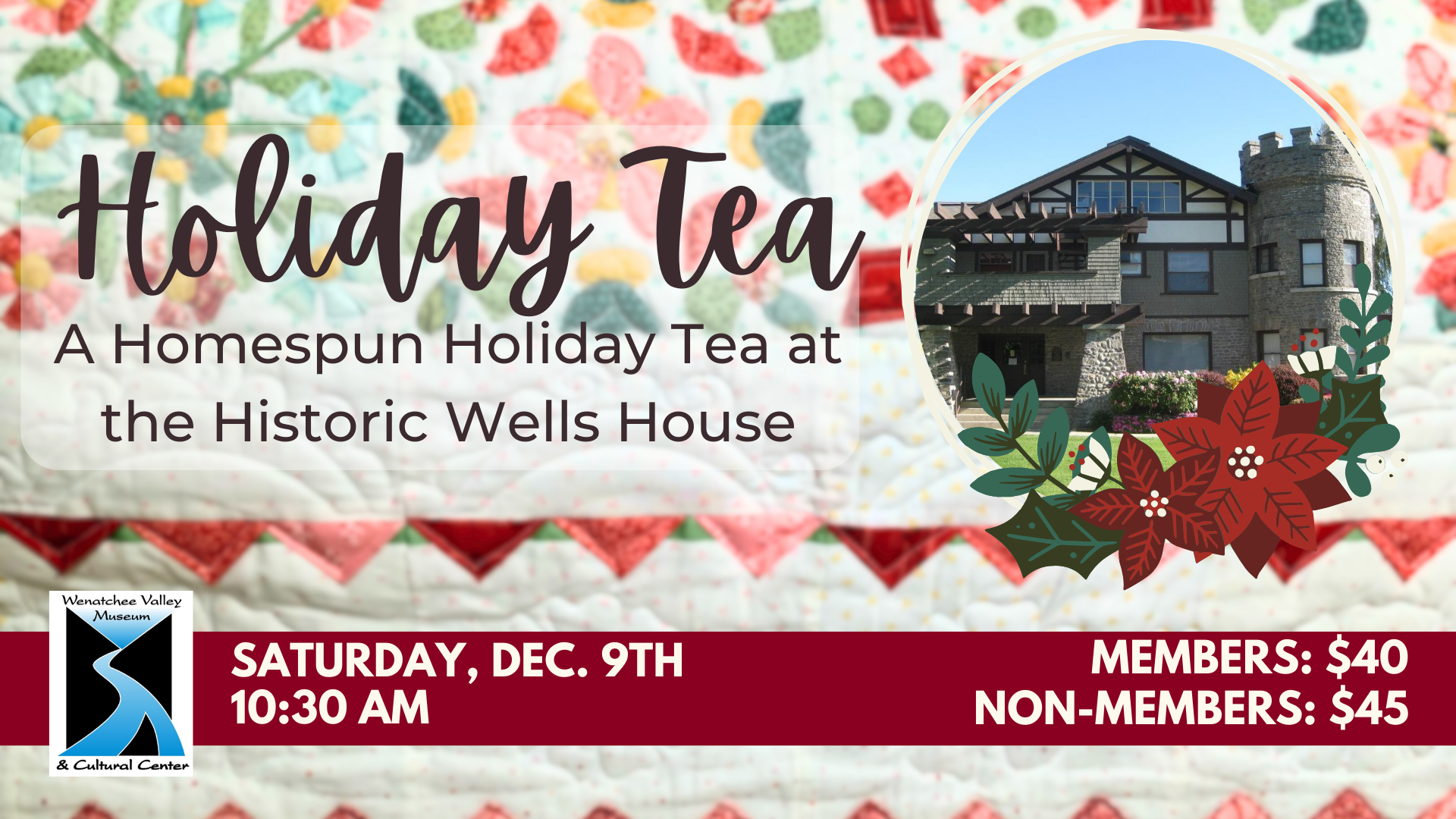 You are cordially invited to our 8th annual Holiday Tea, a traditional English-style tea party at the historic Wells House on Saturday, December 9, at 10:30 AM.
This year's theme is centered on "A Homespun Holiday Tea," featuring fabrics and the art of quilting, with a special presentation by Wells House volunteer Heidi Thaut.
This delightful tea party will include specially selected teas by a local tea shop, catered brunch that includes delectable finger sandwiches and sweet pastries, musical entertainment.
The afternoon will conclude with our popular wreath auction, handcrafted by Wells House volunteers.
Tickets are $40 for members and $45 for non-members. Pre-registration is required, with seats limited to 36 spots. Registration can be found here.
Parking for the Wells House can be accessed from 9th Street, with the Wells House located at 801 Nelson Ave. on the Wenatchee Valley College campus. Unfortunately, the Wells House is not currently ADA accessible. We apologize for the inconvenience.