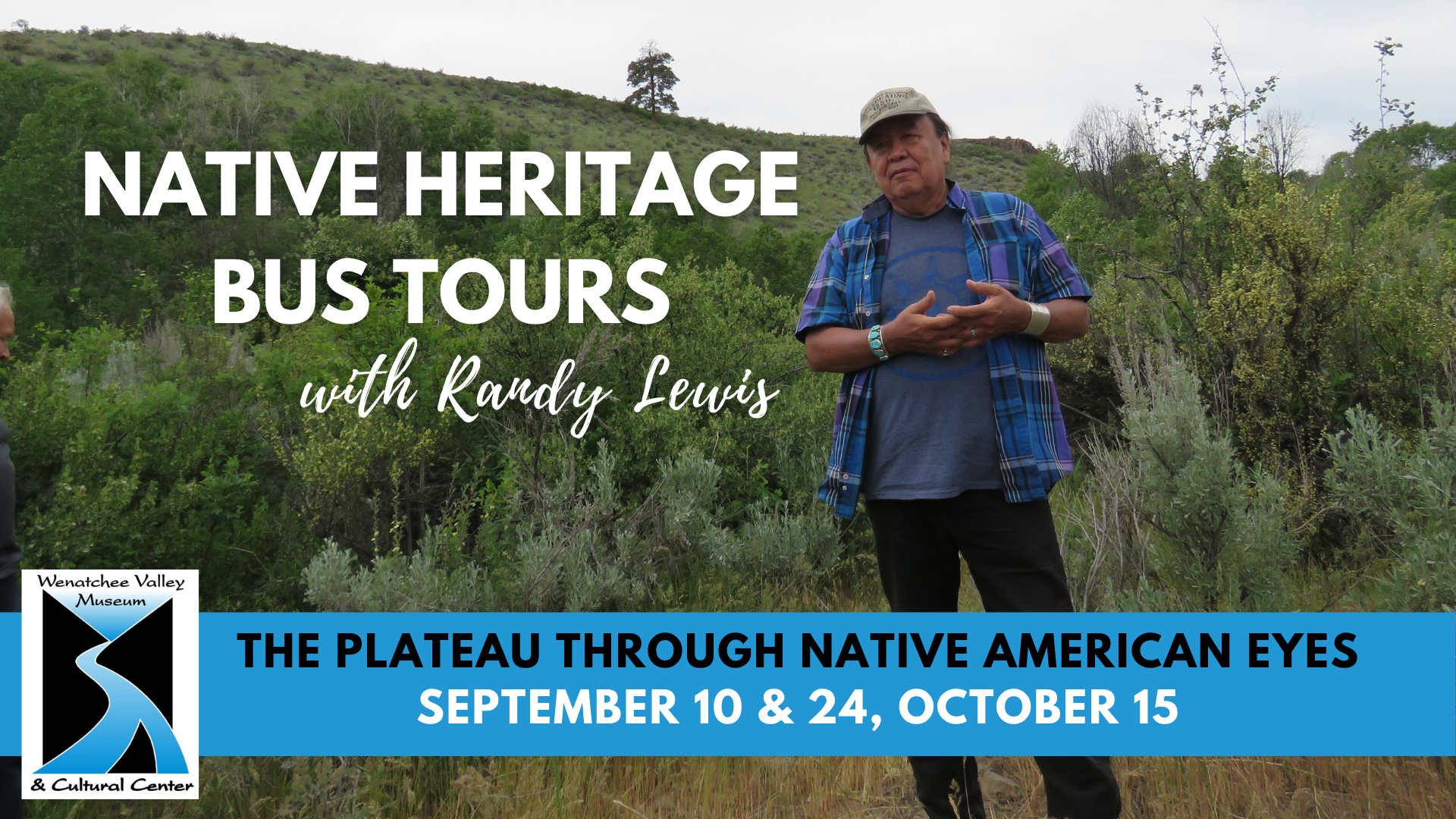 The Plateau Through Native American Eyes
September 10, 2022 – Take a tour of Dry Falls like no other.  Randy Lewis will discuss the cultural significance of this area.
September 24, 2022 –  Randy Lewis will lead a tour of the Frenchman's Coulee and Vantage area.  These locations are rich with Native American history.
October 15, 2022 –   Explore culturally significant locations starting with the Peshastin Pinnacles and heading up the Icicle with Native American guide Randy Lewis.
Tour-goers will meet at the Wenatchee Valley Museum to board a tour bus that departs at 9 am and will return by 3:00 pm. Please bring a lunch, plenty of water, and wear good walking shoes.
Randy Lewis grew up with a strong understanding and sense of place within Native American Columbia Plateau indigenous society. Lewis traces his roots to the Wenatchi band. Lewis' enthusiasm for the history of his people, the stories of his ancestors, and their relation to the surrounding landscape comes from a hope for a deeper understanding and respect of ancient cultures.
There are 3 tours in the Native Heritage Series, you do not need to register for all 3.    The member cost is $65/per tour or $165 for all 3 tours.   The non-member price is $100/tour.  For more information about these tours or to become a member please check our website, WenatcheeValleyMuseum.org.
Only members can register until July 25, then registration will open to the public. 
You can register here.