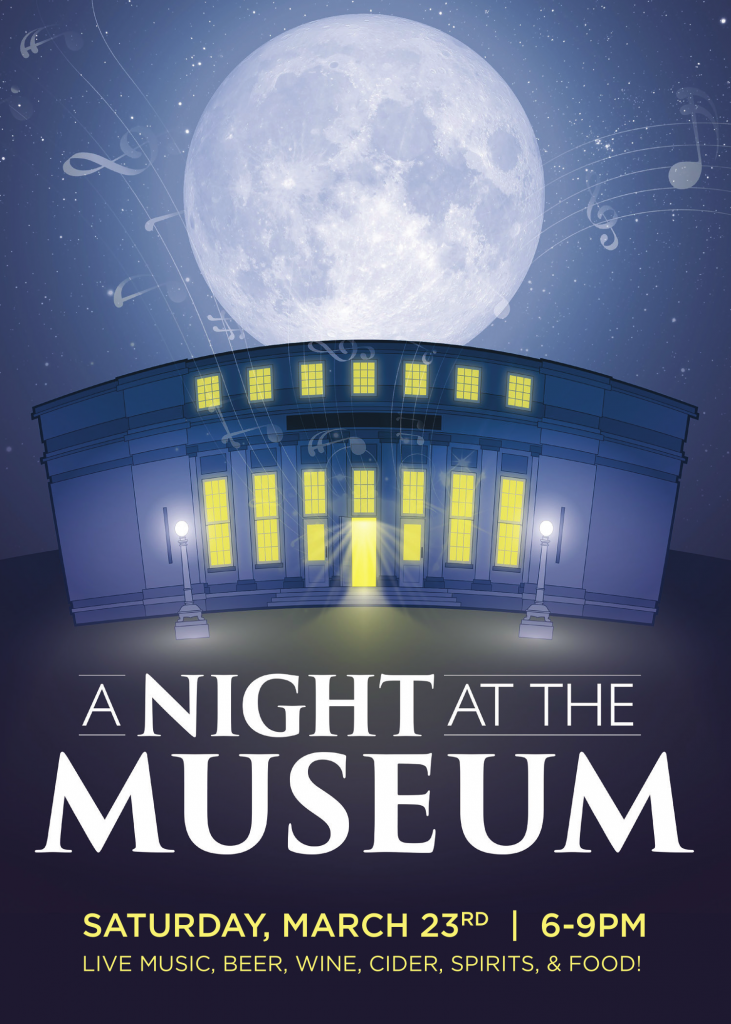 A NIGHT OF FOOD, FUN, AND ENTERTAINMENT!
Night at the Museum includes four experiences in one and a request for your financial support. Enjoy a fun brewery & cider house, a speakeasy, a relaxing coffeehouse, and a wine bar.
PERFORMERS INCLUDE:
Joe Guimond at "The Apple Crate Cider House and Brewery"
Jennan Oaks Duo in the "Homesteaders' Speakeasy"
Mike Bills and his acoustic guitar at "Coyote's Coffeehouse"
The Well Strung on the stage at the "Gallery Wine Bar"
Tickets are $50 for members and $60 for non-members. Includes 12 sample tickets, one full pour token, and an exclusive silent auction. Bottles of wine, beer and spirits will be available for purchase and all sales benefit the Museum. Call 888-6240 or CLICK HERE reserve tickets or purchase at the Museum.
Guests must be 21+.
Thanks to support from our sponsors!
SILVER SPONSORS:
Kathleen McNalty and Steve Wright