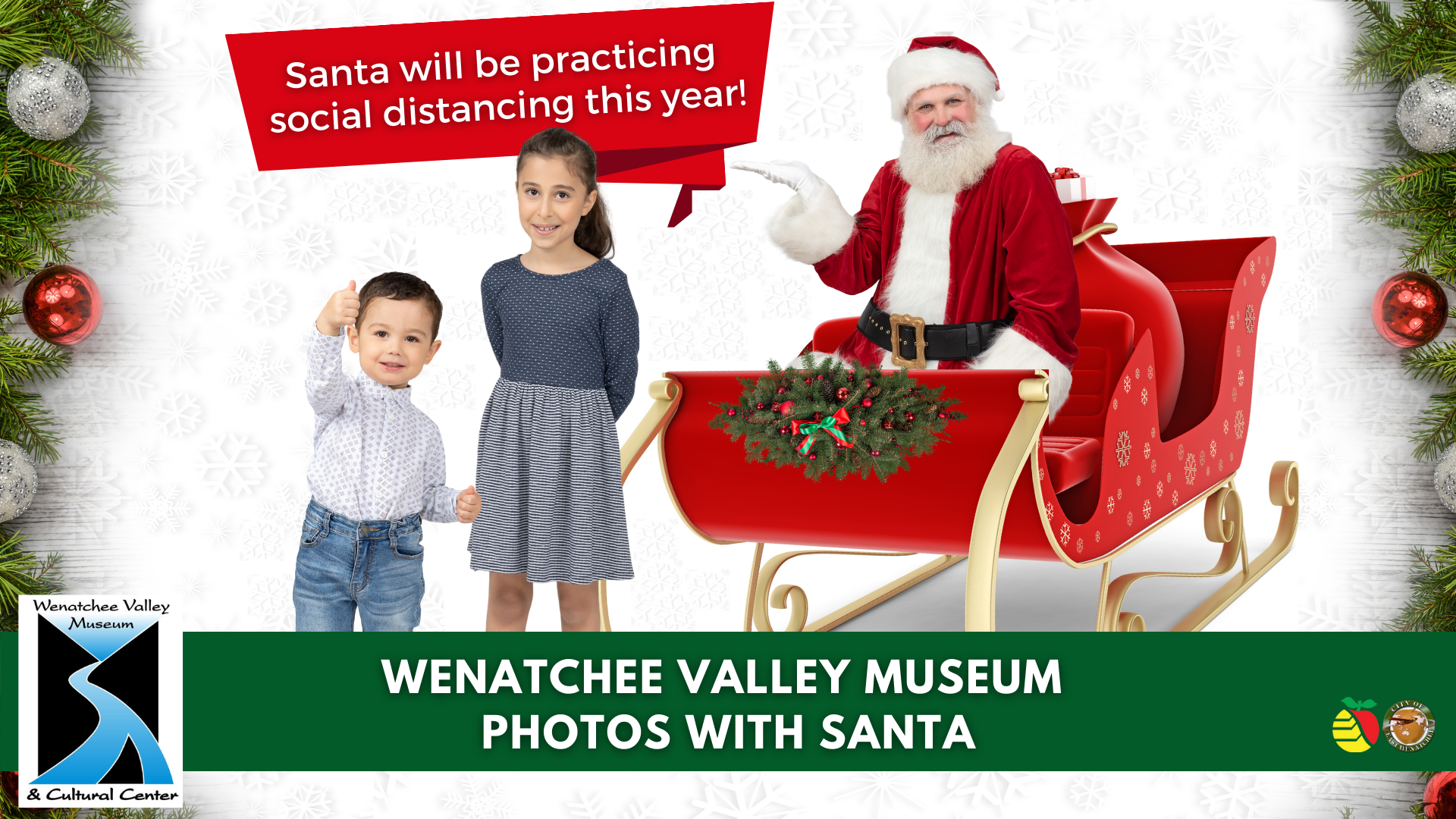 Santa just couldn't stay away this year.  Join us on December 5th, from 10 am to 2 pm to get your photo taken with Santa.  You won't be able to sit on his lap, but the museum has made arrangements for socially distanced photos.
Registration will be open to members November 16th – 27th, then we will take non-member registrations.  Space is limited and timed.
You will be assigned a 5-minute timeslot in our parking lot.  You must arrive 5 minutes early and will not be allowed to enter if you arrive late.  Please understand that we are trying to offer a safe and socially distanced event.  You can request a time when you register and we will assign a time as close as possible.
Your time and detailed instructions will be emailed to you.
Member price is $10.00 and non-member $15.
Register here: 
61981.blackbaudhosting.com/61981/Photos-with-Santa