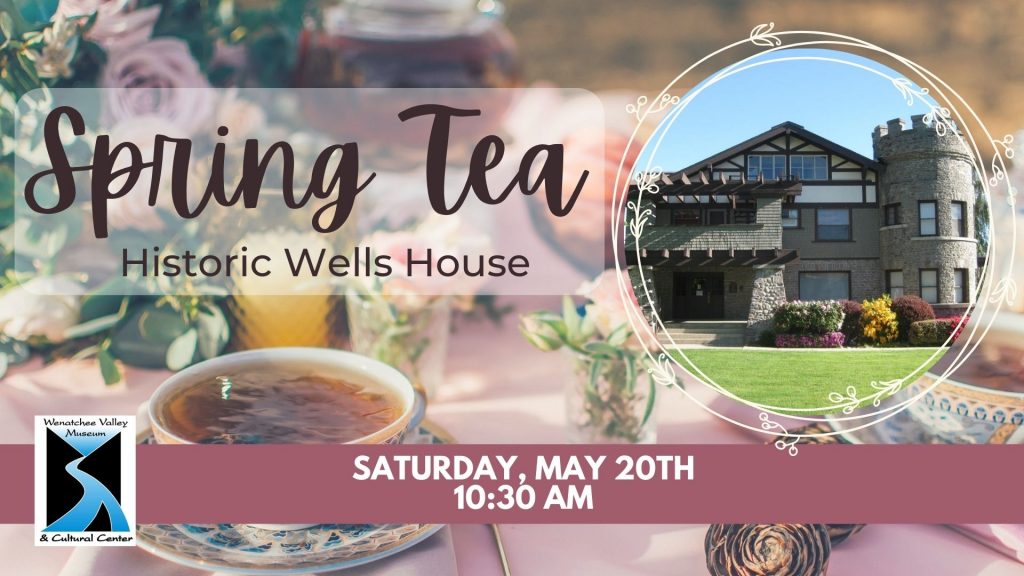 Join us for an elegant morning tea at the Wells House on Saturday, May 20th from 10:30 am – 12:30 pm. The theme for this year's tea is Feathering One's Nest.
The tea is provided by the Inner Grove Tea Shop and a catered brunch will be served by Richard Kitos and the Wenatchee Valley Technical Skills Center.
The Wells House, located on the Wenatchee Valley College campus, is the perfect location for such a fun event. Guests are invited to wear their best spring hat and formal tea attire.
Registration is required and can be found here.
The cost is $40 for museum members and $45 for non-members. Funds raised from this event will support the Wells House and the Wenatchee Valley Museum and Cultural Center.