Early Wenatchee Stories: Lost Treasure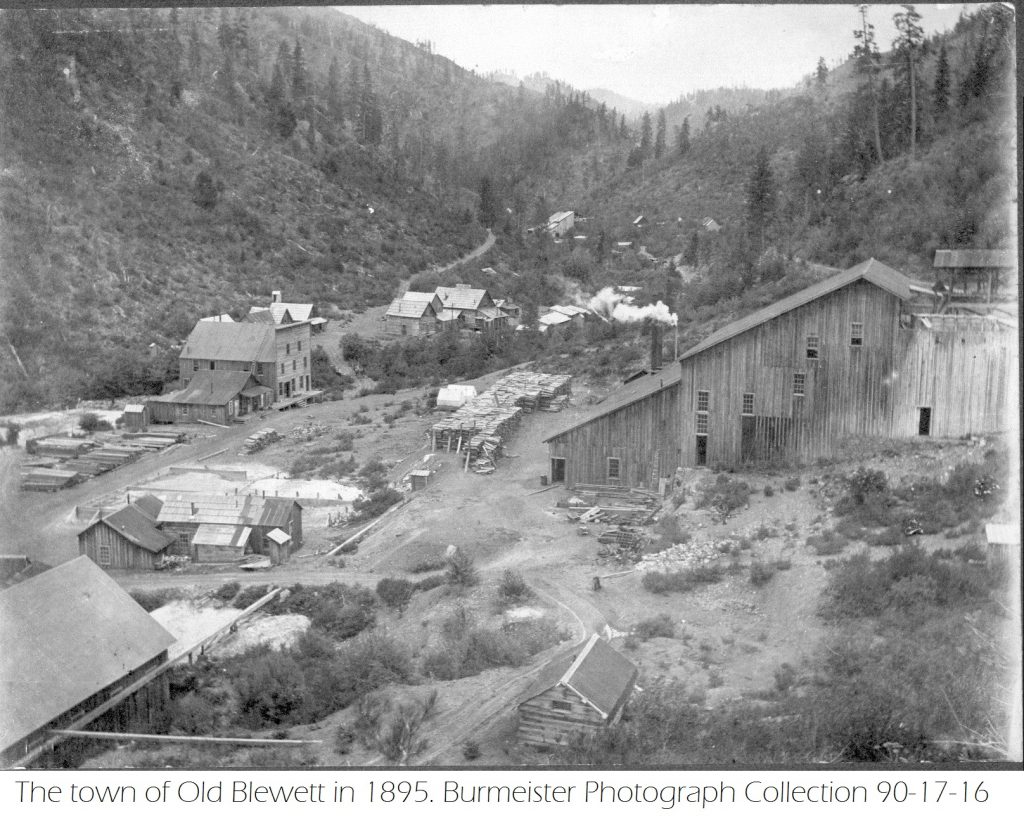 Lost Treasure Near Old Blewett
Written by
Ken Cramer
WVMCC Board Member and Collections Volunteer

There are several legends and tales of buried treasures throughout the state of Washington. Since word of mouth is the only proof we have that they actually exist, no one knows for sure if the stories are true. So for those treasure hunters out there, here is another story that came by word of mouth from the old mining area of Old Blewett.
Fact or fiction, here is the story of a recluse miner by the name of Thomas Douglas. Douglas was from Scotland and his father was an Earl. He was the oldest son of the Earl but left Scotland at an early age after quarreling with his father over his having secretly married a village girl. The young couple sailed to the United States. No history is available of what occurred between their arrival to U.S. and the Douglas' arrived in Blewett with no wife.
Douglas arrived in Blewett during the 1890's and took a mining claim, which he worked very seldom. Word has it, he did not have a need for money. He made all his purchases by means of cash; the claim provided Douglas with an excuse to stay in the area. Those that knew him characterized him as a moody, antisocial type of person that stayed in his cabin most of the time reading multiple publications of various types. When he did leave his cabin he was seen heading to Leavenworth to catch a train to destinations unknown and would return several days later. This journey occurred several times during any given year. He never shared where or what he was doing.
Once in a while, he invited a couple of bachelors, odd characters like himself, to his cabin for an evening of cards. It was one such occasion in the spring of 1905 that gave rise to the story of a buried treasure. Douglas had just returned from one of his mysterious trips and invited his buddies over for a game of cards. Playing cards with chips were common practice in those days, but Douglas, after having several adult beverages, decided to make the game more interesting. From under his bunk, he pulled out a very large wooden box. To the astonishment of the invited friends, the box was full of $5, $10 and $25 gold pieces which he used for poker chips. After more card games, Douglas carefully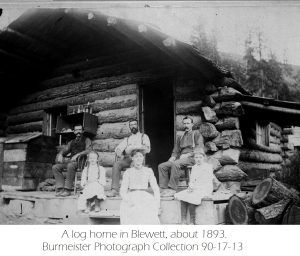 placed the gold pieces back into the box and slid it under the bunk. The two old friends later discussed robbing Douglas but decided against that idea because Douglas always carried a gun and had a rifle near the front door. Several days after this card game, a neighbor nearby the Douglas cabin, was up during a moonlit night to feed a small infant. When the neighbor looked towards Douglas' cabin, she saw a human figure burying a large wooden box about 100 yards from the cabin. Later that night the weather changed drastically and snow fell heavy in Old Blewett, erasing all evidence of any digging. The neighbor didn't think much of it then because of the overall strangeness of Thomas Douglas.
Several days after the snowstorm, no one had seen Douglas and began to worry. After checking the cabin, they found Thomas Douglas lying in his bunk dead, apparently from a massive stroke. After hearing of Douglas's death the two old friends came up the cabin to look for the large wooden box containing the gold pieces but found none. Of course, the friends could not keep their mouths shut and told the story of the poker game to others in town. When spring came, the area around the cabin was in a frenzy with gold seekers digging up anything looking like a disturbance in the soil. Again nothing could be found.
Years passed by and most folks in the area forgot about the buried treasure and after decades, the cabin deteriorated back to soil. As the story goes, if true, the gold pieces are still there safely buried somewhere near Blewett. In today's gold prices, each coin could be worth in the thousands if in good condition.
---
Ken Cramer is a Wenatchee Valley Museum Board Member and regular volunteer in the museum Collections Department. As Ken and his wife, Bev, work through the reference files that have been collected over the past several decades, they come across many interesting stories. Ken is writing these blog posts to share some of these stories with others.
---
NOTE FROM THE CURATOR:  Protect the past. It is illegal to remove artifacts or disrupt archeological sites on State and Federal lands. Please be respectful.