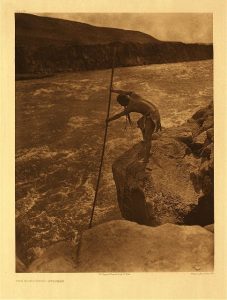 October 5th, 2018 – February 2nd, 2019
From 1907 to 1930 photographer Edward S. Curtis took on the colossal task of documenting the remaining intact Native American tribes of the American West. The resulting portfolio, The North American Indian, contains twenty volumes of photographs and ethnographic text. The Wenatchee Valley Museum and Cultural Center will recognize the 150th anniversary of Edward Curtis' birth by presenting an exhibition displaying images selected from Volumes 7 and 8 of Curtis' portfolio along with interpretive text panels, an exhibit guide and relevant displays on loan from private collections. The images used in this exhibit have been graciously provided by the Seattle Public Library.
Learn more about programming for this exhibit here!
---

40th Annual Regional High School Art Show
March 1st to April 6th, 2019
The Wenatchee Valley Museum & Cultural Center is proud to sponsor the 40th Annual Regional High School Art Show in cooperation with the North Central Educational Services District and the Office of Superintendent of Public Instruction each year.  This is a wonderful opportunity to showcase our student's creativity and talent District-wide and State-wide.  Museum visitors can see artwork from students in Chelan, Douglas, Grant and Okanogan Counties, with winners recognized in 7 categories as well as vote for their favorite in our "People's Choice Award."
---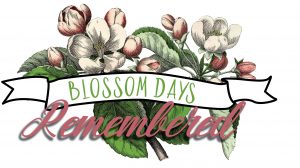 Blossom Days Remembered
May 3rd to September 7th, 2019
Since the initial celebration in 1920, the Apple Blossom Festival has produced some beautiful, entertaining and amusing artifacts, thousands of which are now a part of the Wenatchee Valley Museum's Permanent Collection. In celebration of the centennial of the Washington State Apple Blossom Festival this year, the Wenatchee Valley Museum will be showcasing objects from this collection in our Main Gallery. Blossom Days Remembered invites festival lovers of all ages to learn about the evolution of this iconic festival through the decades with displays of gowns, crowns, and other memorabilia.