Blossom Days Remembered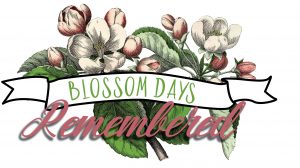 May 3rd to September 7th, 2019
Since the initial celebration in 1920, the Apple Blossom Festival has produced some beautiful, entertaining and amusing artifacts, thousands of which are now a part of the Wenatchee Valley Museum's Permanent Collection. In celebration of the centennial of the Washington State Apple Blossom Festival this year, the Wenatchee Valley Museum will be showcasing objects from this collection in our Main Gallery. Blossom Days Remembered invites festival lovers of all ages to learn about the evolution of this iconic festival through the decades with displays of gowns, crowns, and other memorabilia.
October 4, 2019 – January 4, 2020
My Sky invites children and adults to explore the Sun, the Moon, and the stars together, and gives families the chance to practice science skills such as observing, communicating, noticing patterns, predicting, imagining, and more – skills that are fundamental to astronomy and that scientists and engineers use every day. This immersive, fun, and inspiring exhibit will engage children, families and adults in joyful discovery experiences that foster an appreciation of the world, develop foundational science skills, and spark a lifelong love of learning. 
Sponsorships available! Find out how you can partner with us to help bring My Sky to North Central Washington, and to advance scientific education in our community.
Learn more about the My Sky Exhibit from Boston Children's Museum.