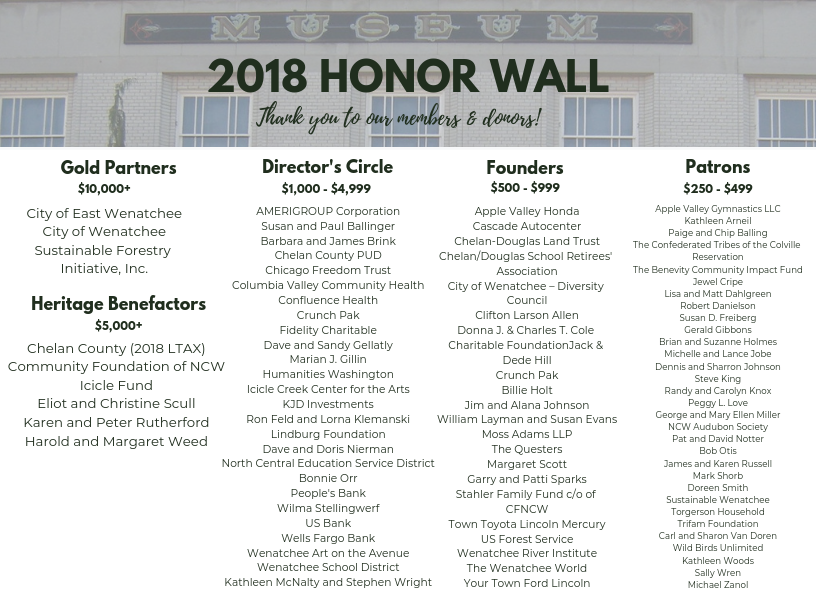 Our members are the foundation of our success. Your support makes possible the amazing programs, exhibits and preservation of our history that is an essential part of our community. Your membership with us gives you year-round access to the fun exhibits, events and activities that are happening here.
The Wenatchee Valley Museum & Cultural Center is a nonprofit organization that relies heavily upon membership and admission fees, grants and support from people like you.
Your contributions are tax-deductible and much appreciated. You can donate online here or send a check to WVMCC, 127 South Mission Street, Wenatchee, WA 98801. For information on becoming a business sponsor or higher-level member, please e-mail info@wvmcc.org.
Volunteers are an important support system for the Wenatchee Valley Museum and Cultural Center and serve in many capacities. From one time special projects to on-going involvement, volunteer help the museum deliver essential services to the community. This section provides a general overview of a few of the volunteering opportunities available here at WVMCC: