Looking for great camps? We offer enrichment classes, spring break, holiday break and summer camps for students entering 1st through 7th grades for topics including science, art, robotics, cooking, engineering and more!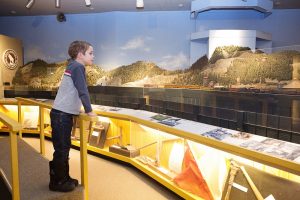 Learn about our our free hands-on children's room, our MakerSpace, story times, tours and more!
Schedule a Field Trip to the Museum to explore our exhibits and participate in special hands-on programs such as Youth on the Columbia and Beauty of Bronze.
Borrow from our extensive library of science, environmental, historical and cultural films to enhance your classroom instruction.
Visit our blog to learn more about upcoming events, programs, news, and projects at the Museum!