The core function of Wenatchee Valley Museum and Cultural Center is to preserve and protect artifacts, photographs and printed materials which illustrate the rich history of the Wenatchee Valley. Some of these objects are on display in the Museum; others are housed in our collections in the lower level of our two-building facility. Items on display and in collections are rotated as part of preservation and documentation. Collections artifacts and archives are identified, photographed and filed in a database, properly housed and supported, then stored in a temperature-controlled environment to protect from deterioration.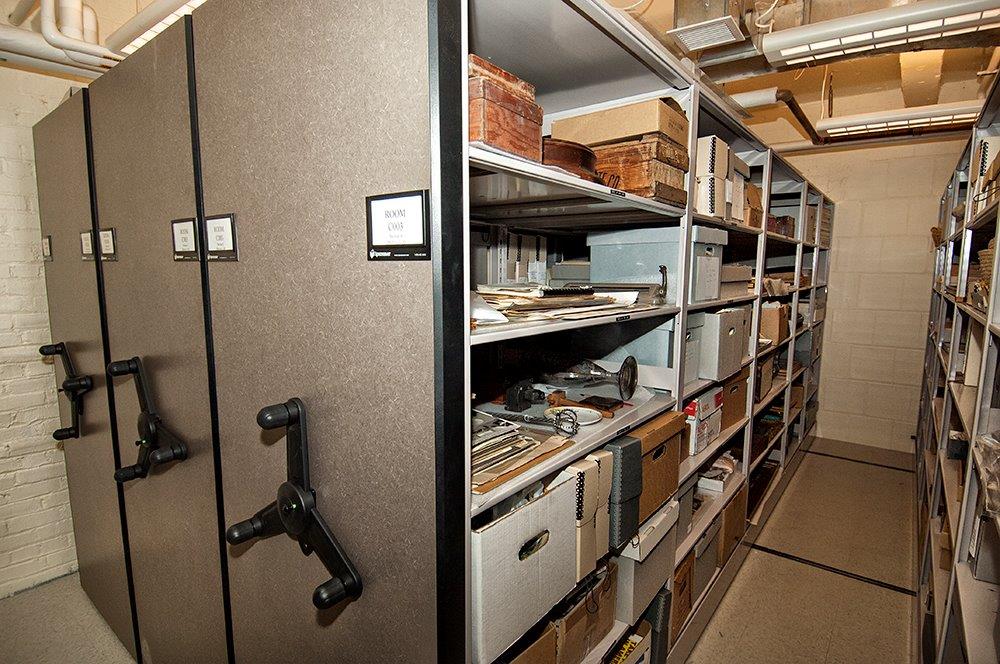 Historical items, art and cultural material may be accepted as a donation if it is in good condition and helps tell the story of the Wenatchee Valley. A committee reviews potential donations on a monthly basis. To offer an item to the museum, submit your contact information, any details about the item and an image (digital or photo) to the museum via email, by mail or in person. PLEASE DO NOT DROP OFF THE ORIGINAL ITEM TO THE MUSEUM UNLESS YOU HAVE MADE PRIOR ARRANGEMENTS. Please read the Collection FAQs to learn more about our collections policies and procedures.
Research Requests and requests for copies of photographs from our collections are handled on a first come, first serve basis. Members of the museum receive priority for requests. A charge may be assessed for research or use of photos.
To donate an item to the Museum fill out and submit the To Be Considered for Acquisition form. Please do not drop off any items you wish to donate at the Museum unless given previous permission by the Collections Coordinator. Please email or mail the completed form to Attn: Anna Spencer.
Phone:    (509) 888-6240
Email:     collections@wvmcc.org
Mailing:  127 South Mission Street, Wenatchee, WA 98801
Before submitting a research or photograph request please read the entirety of the Archives and Reseach Policy to understand the associated rules and fees. To submit a Research Request or the Photograph Request form please mail the completed form with payment to Attn: Anna Spencer.
Phone:    (509) 888-6240
Mailing:  127 South Mission Street, Wenatchee, WA 98801
PLEASE NOTE: The museum cannot provide valuation or authentication services. Please consult an appropriate appraiser via the web or yellow pages.