Museum Announces New Executive Director
Wenatchee, Wash. – (6/28/2022) Marriah Thornock has been named the Executive Director of the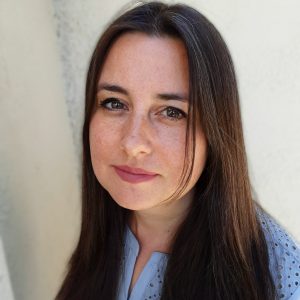 Wenatchee Valley Museum & Cultural Center (WVMCC). Thornock was hired internally after a six-month search process by the Board of Directors to find a permanent successor after the resignation of Keni Sturgeon in late September 2021. Sturgeon served as the Executive Director beginning in 2018 and took a new role last November at the Association of Children's Museums leading their strategic initiatives. Since Sturgeon's departure, Laurel Turner, former Executive Director of the Women's Resource Center of NCW, has served as the Interim Director. Her contract expires on June 30.  
Of the promotion, Thornock said, "Taking on the role of Executive Director is an incredible honor. I have worked in many capacities at the museum for the past eight years and this museum has been important in my personal life for many years before that. I am incredibly excited about the museum's future and thrilled that I will play a role in shaping it and leading our talented museum team."
Thornock currently serves as the Director of Operations and Special Projects for the museum. She was hired in 2013 as the Volunteer and Membership Coordinator. During her tenure she has also served as the Deputy Director from 2015 to 2018. Prior to working at the museum, she served as the Executive Director for the American Red Cross in Wenatchee. Thornock has a BA in English and BFA in Sculpture from University of Washington. She also holds an Executive Master's degree in Nonprofit Management from the Evan's School of Public Policy and Governance at the University of Washington.   
"I'm excited that Marriah accepted the role of executive director. She is uniquely qualified and her nine years of experience with the museum allows her to take the reins immediately and move us forward to live out our mission and implement the strategic plan." said Kathleen McNalty the President for the WVMCC Board of Directors. 
WVMCC's mission is to gather, engage, and educate people to celebrate and preserve the history, arts, sciences, and rich diversity of our region, and the Museum creates community connections through creative programs, exhibits, events and publications. Thornock's experience at the WVMCC uniquely qualifies her to continue the work initiated by Sturgeon to execute WVMCC's 2020 – 2025 Strategic Plan.