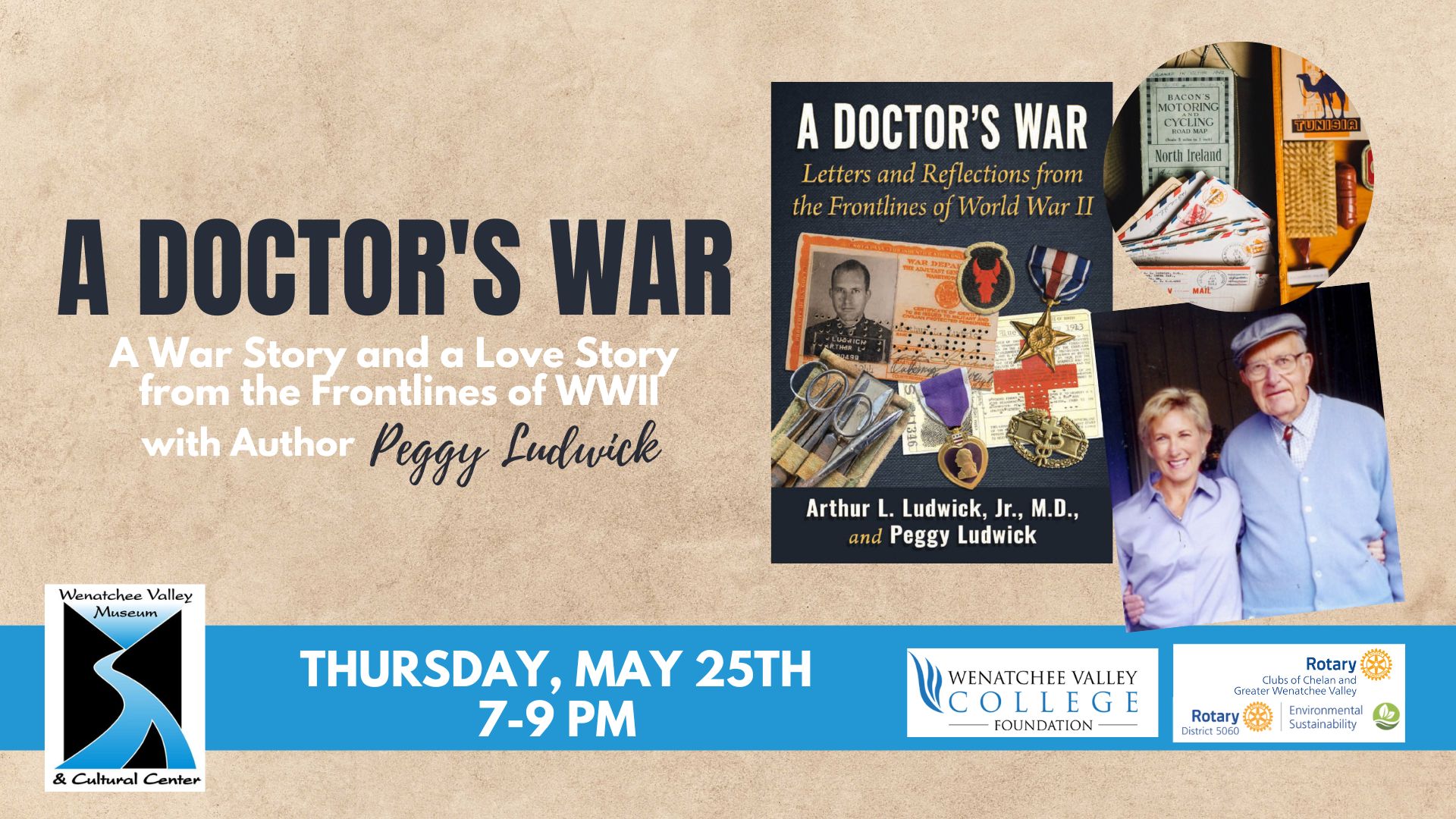 Join us for an evening with author Peggy Ludwick to discuss her book A Doctor's War and the story of her father and local physician Lt. Col/Maj. Arthur L. Ludwick.
A Doctor's War is one man's resolute journey through the minefields of love and war and what he learns about himself along the way. It's also a daughter's discover of the young man she never knew, before he became her father. Peggy's work to discover and explore the letters of her father transformed the image of the man she thought she knew, reshaping his legacy in her life.
The presentation will be followed by a Q&A hosted by Rufus Woods and feature local retired surgeon, and colleague of Dr. Arthur Ludwick, Dr. Jerry Gibbons, M.D.
This program is in partnership with the Wenatchee Valley College Foundation and is sponsored by
the Rotary clubs of Chelan, Cashmere, East Wenatchee, Wenatchee, Wenatchee Confluence, and Wenatchee Sunrise.