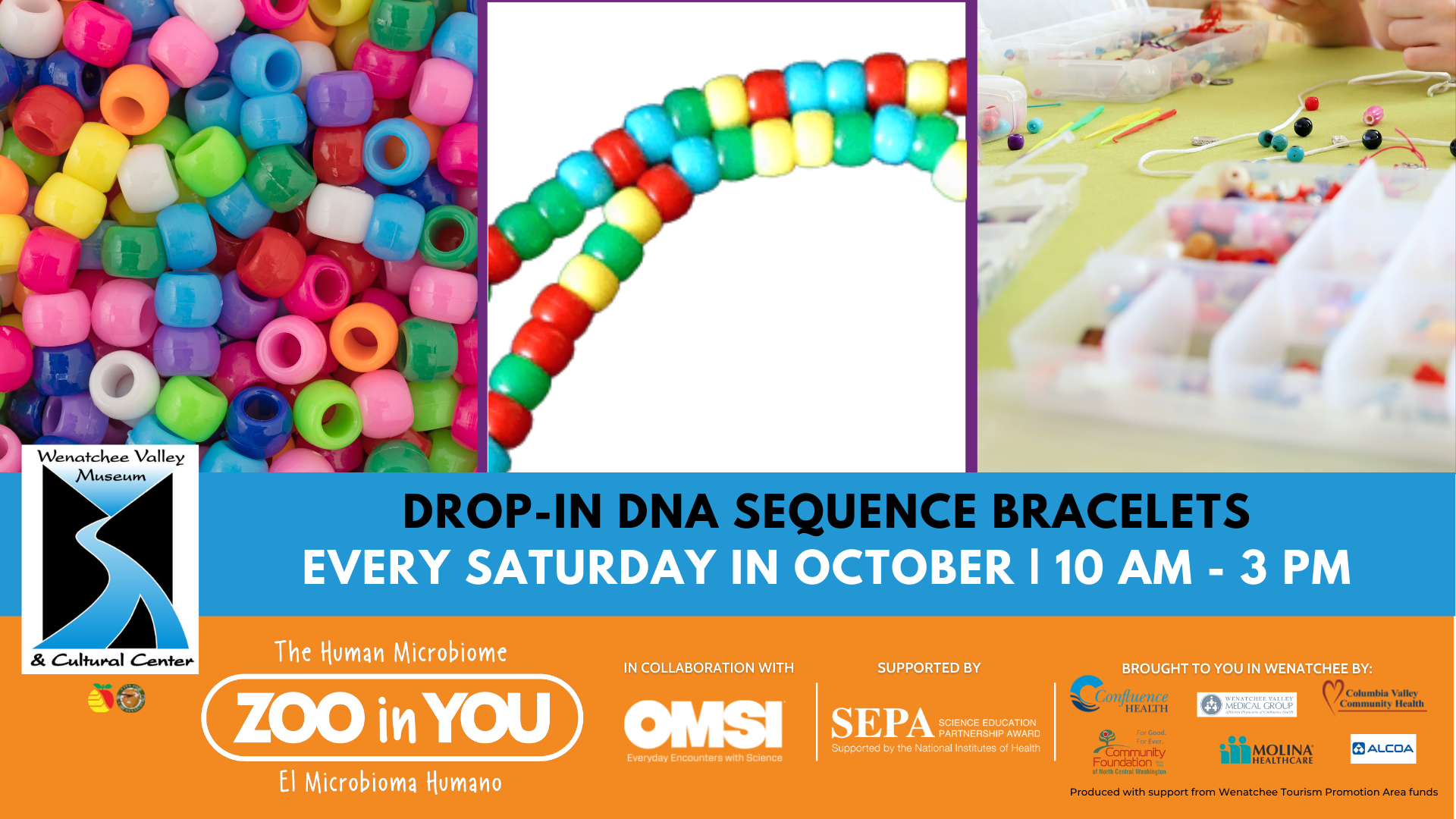 Join us on Saturday's in October for this drop-in program to assemble a beaded bracelet representing microbe DNA. Learn how the base pairs of DNA partner in specific ways. Visitors will use beads to assemble DNA jewelry according to the genetic codes of different bacteria.
This free event is a drop-in program. Stop by the Museum between 10 AM and 3 PM to participate.
Upcoming Zoo in You events and programs
Zoo in You: The Human Microbiome was produced and is toured by the Oregon Museum of Science and Industry. This exhibit was made possible by a Science Education Partnership Award
(SEPA) from the National Institutes of Health (NIH).