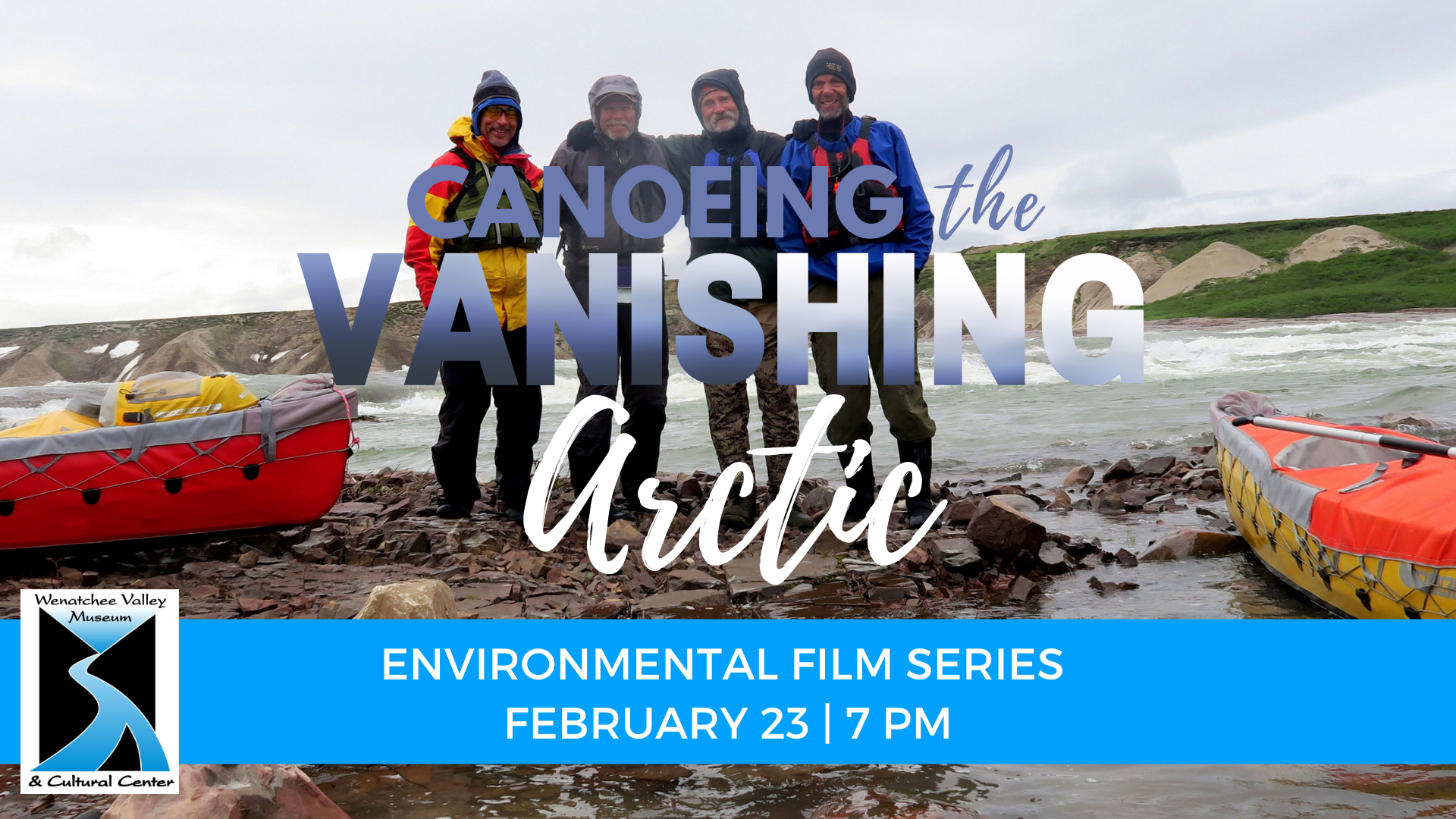 Join us for a Zoom presentation of "Canoeing the Vanishing Arctic: Down the Hood River to the Arctic Sound" on Tuesday, February 23 at 7 PM. This presentation by Andy Dappen details a canoe trip that local Wenatchee residents embarked on in order to explore the rapidly-changing Arctic. The presentation is highlighted by a reading of Paul Hessburg's ballad-style poetry that distills the essence of the trip in a  compact, entertaining, and emotional way accompanied by a slideshow of pictures from the trip.
Join us virtually for this presentation and Q&A Session on Tuesday, February 23 from 7 – 8 PM.
This film is a part of the Wenatchee Valley Museum's Environmental Film & Speaker Series. Sponsorship support from foundations, community sponsorships, and individual giving allows us to offer these programs free to the community. This series helps connect our community to the world around us, raise awareness of issues impacting the environment upon which we all depend, and identify actions our community can take to improve and sustain our world and our Valley.
Please consider supporting the Wenatchee Valley Museum by joining us as a member and donor. Your support makes possible the programs, exhibits, and preservation of our local history that is an essential part of our community. Learn more at: https://www.wenatcheevalleymuseum.org/donate/