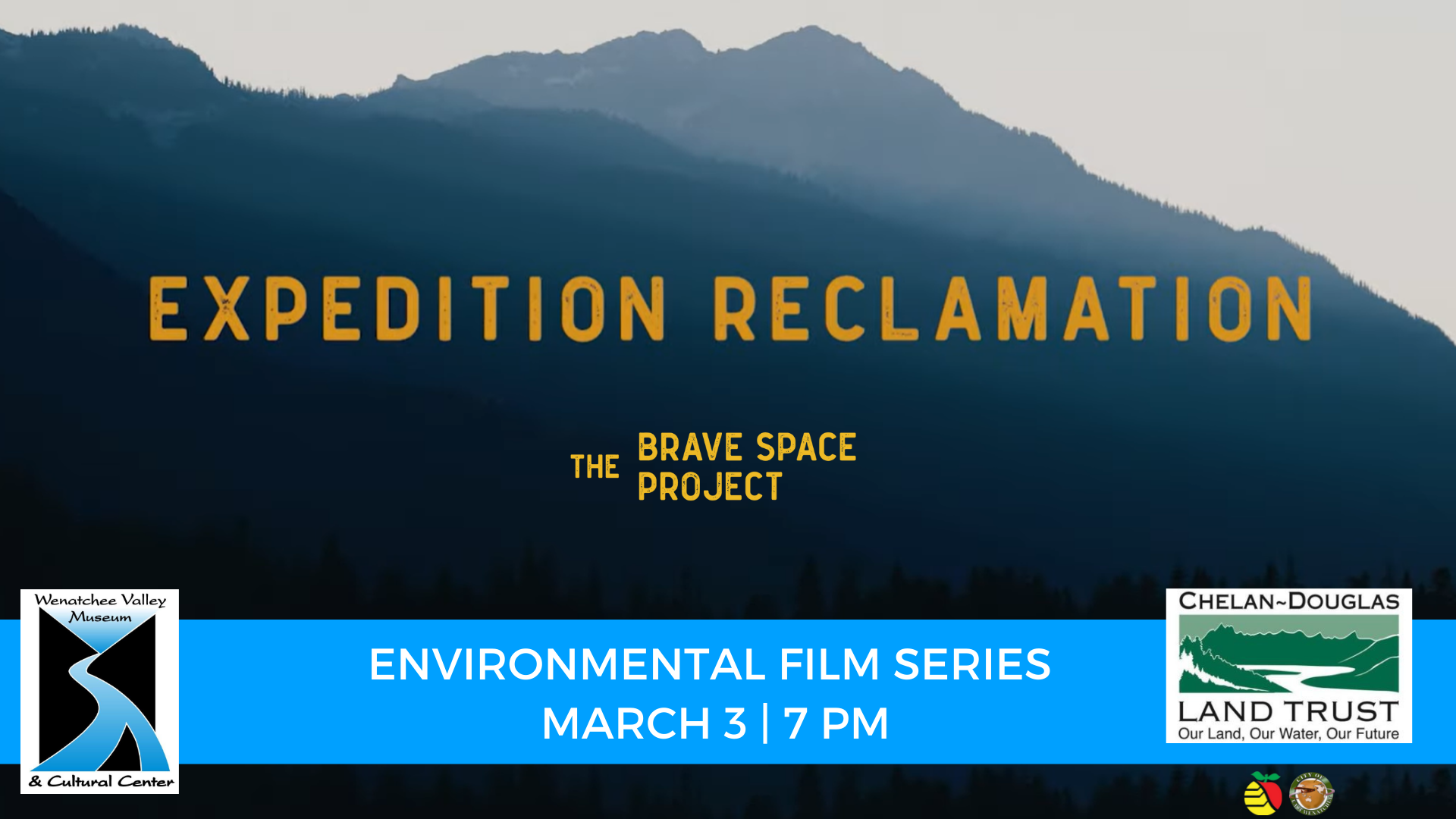 Join us along with our sponsor Chelan-Douglas Land Trust on Thursday, March 3 at 7 PM for the online premier of the film, "Expedition Reclamation" presented by The Brave Space Project, as part of our Environmental Film and Speaker Series. This short documentary seeks to redefine "outdoorsy" and reclaim belonging in the outdoors for Black, Indigenous, and Women of Color by highlighting their joyful, resilient, and transformative relationships to outdoor recreation. Join us virtually to hear from co-directors, Erin Joy Nash, Chelsea Murphy and Sanjana Sekhar, as they and their team present the film and have a panel discussion with characters and crew who contributed their stories in the film. 
Please register to attend this event virtually. Donations go toward the Land Back Project.
This film is a part of the Wenatchee Valley Museum's Environmental Film & Speaker Series. Sponsorship support from foundations, community sponsorships, and individual giving allows us to offer these programs to the community. This series helps connect our community to the world around us, provide a platform for stimulating educational opportunities, raise awareness of issues impacting the environment upon which we all depend, and identify actions our community can take to improve and sustain our world and our Valley.
Please consider supporting the Wenatchee Valley Museum by joining us as a member and donor. Your support makes possible the programs, exhibits, and preservation of our local history that is an essential part of our community. Learn more at: https://www.wenatcheevalleymuseum.org/donate