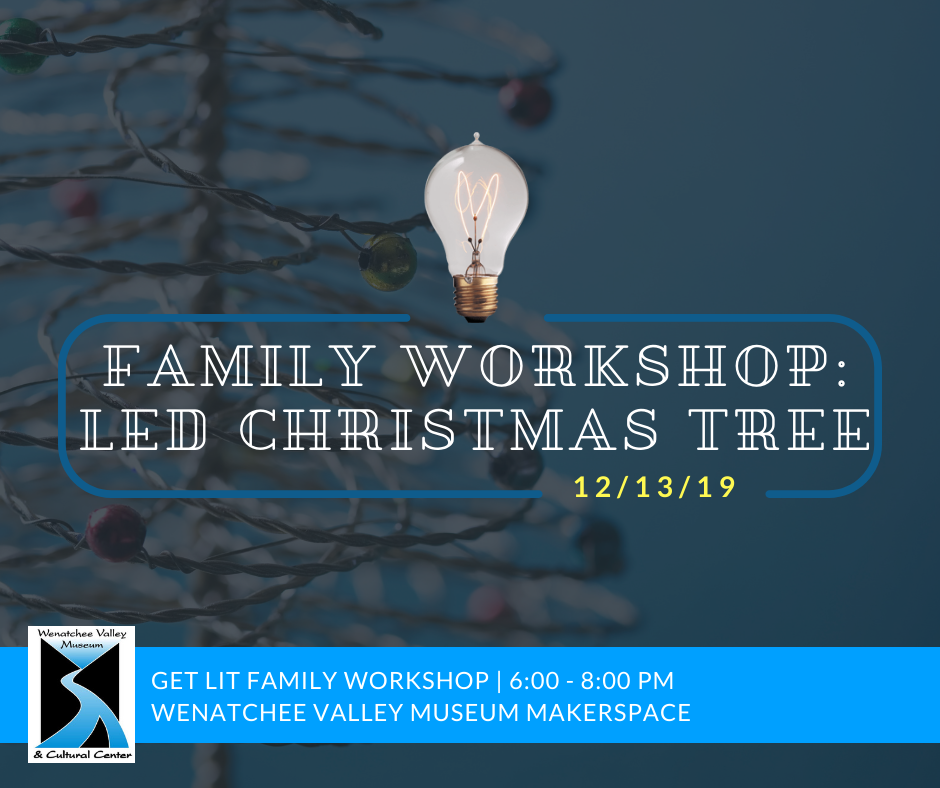 Join the Wenatchee Valley Museum's MakerSpace on Friday, December 13th for a Family Workshop. Families will make a tabletop Christmas tree out of LED lights complete with origami presents to complete the decorative scene. All materials will be provided. Bring your festive spirits and listen to holiday music as you work together – just like elves in Santa's workshop!
Admission is $20 for members including one parent and child, $30 non-members, and $5 for additional children. Ticket price includes one LED Christmas Tree project per family.
Here's a picture of the LED Christmas Tree project.