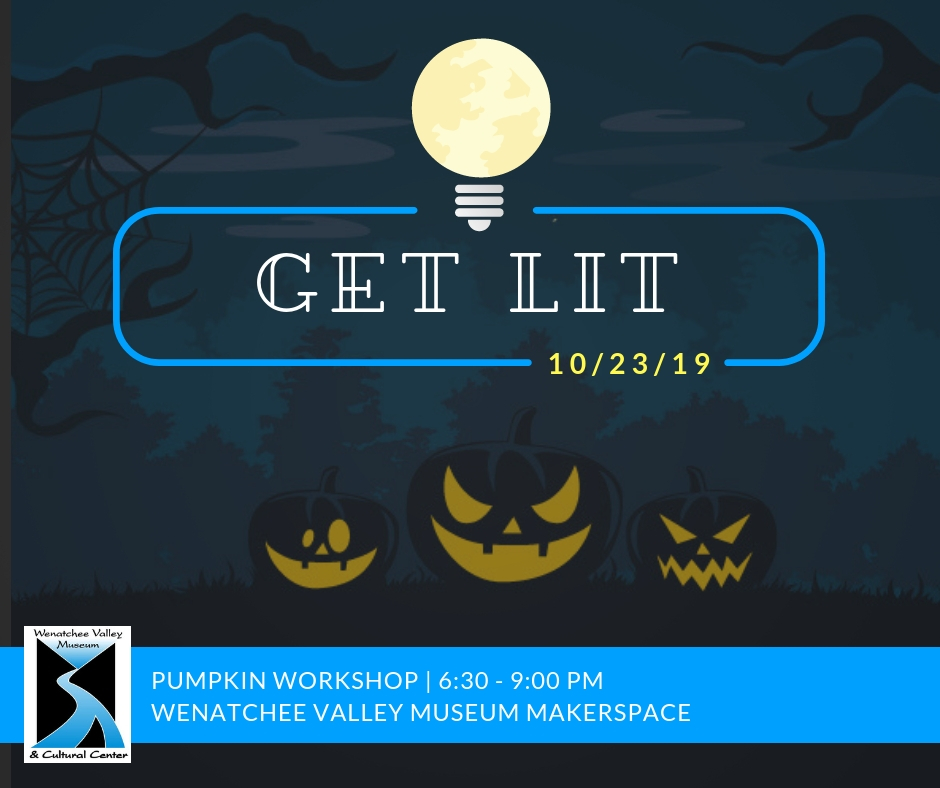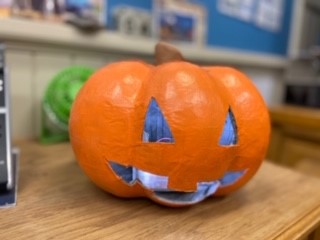 On October 23rd, from 6:30 p.m. – 9:00 p.m., the Wenatchee Valley Museum's MakerSpace is introducing the next class in the Get Lit series: Circuit Lit Pumpkins!
Halloween is just around the corner and you may find yourself wanting to carve a pumpkin. You can use an ordinary tea light candle or you can build your own circuit switch and take your pumpkin game to the next level! Carve and light your pumpkin with ease at this Get Lit event.
This class is for ADULTS ONLY.  Admission is $30 for members and $35 for non-members. This includes one pumpkin, circuitry items and a glass of wine.
Due to low attendance, this event has been canceled. Please join us for our next event in the Get Lit series: Stained Glass on December 4. Registration and info at: https://www.wenatcheevalleymuseum.org/event/get-lit-stained-glass-3/