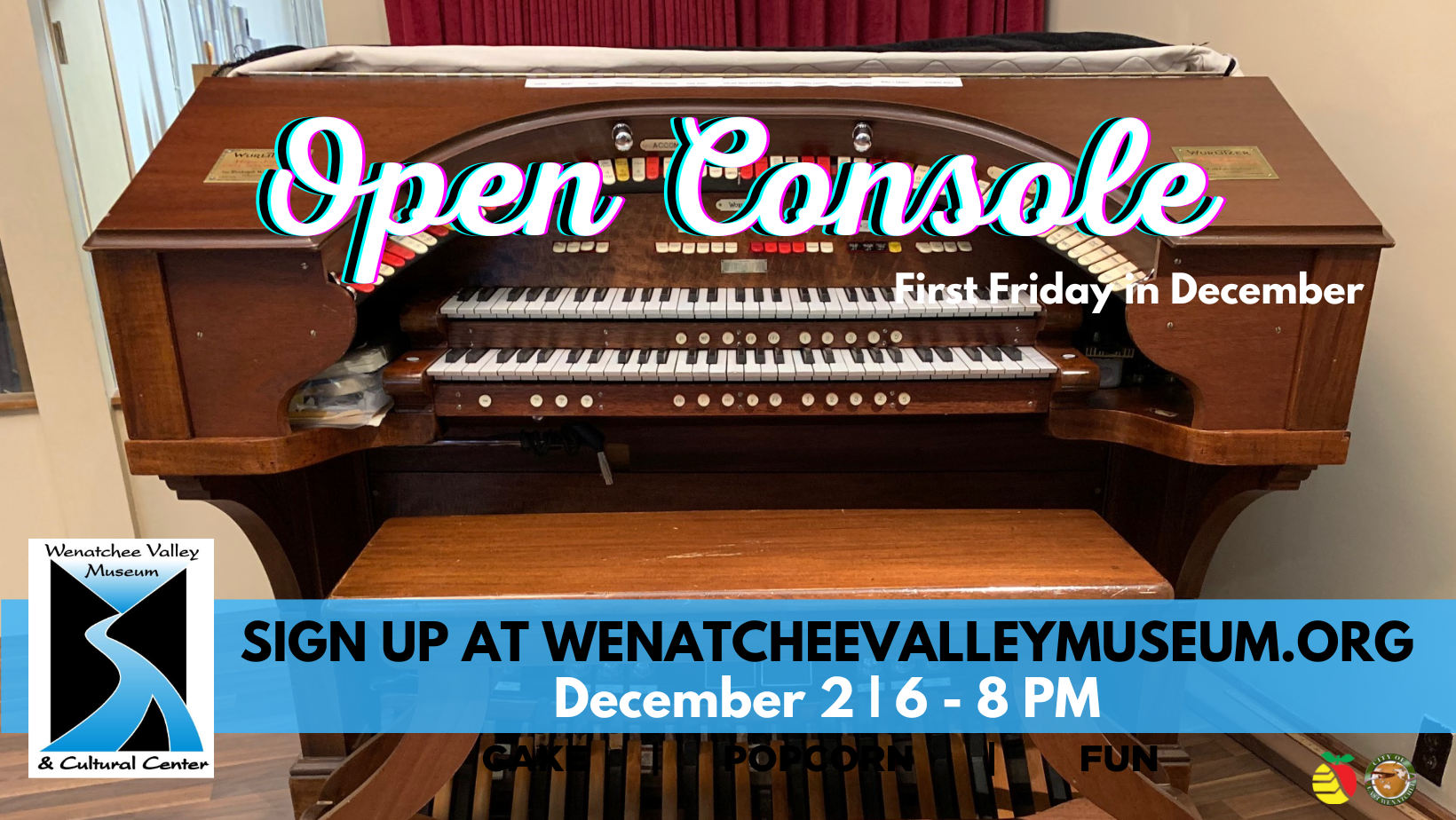 Open Console 
 The Wenatchee Valley Museum and Cultural Center is hosting a free Open Console Event on Friday, December 2 for First Friday.   
This event is an opportunity for everyone to watch, listen, take pictures, see the chambers, and ask questions of the staff about this beautifully restored 103-year-old Wurlitzer pipe organ.  
 The event will last for two hours. We have six 20-minute time slots available for anyone who wants to play the pipe organ. If you would like to play you must reserve a time. If there are unreserved slots during the event, registrants may use them at the discretion of the museum staff. 
 To register for a time slot, please click here or call the museum at 509-888-6240. 
 Come play our pipe organ and enjoy your 5 minutes of fame or just listen to others play this beautiful instrument. 
 The organ was originally installed at the Liberty Theater and was moved to the Museum in 1989. It has two keyboards, a pedalboard, and ten ranks of pipes, 754 pipes in all. It also has six tuned percussion instruments: marimba, chimes, xylophone, glockenspiel, sleigh bells, and chrysoglott. Many old organs have been modified to bring them into the digital age. Much of the internal workings of the museum's organ are original.