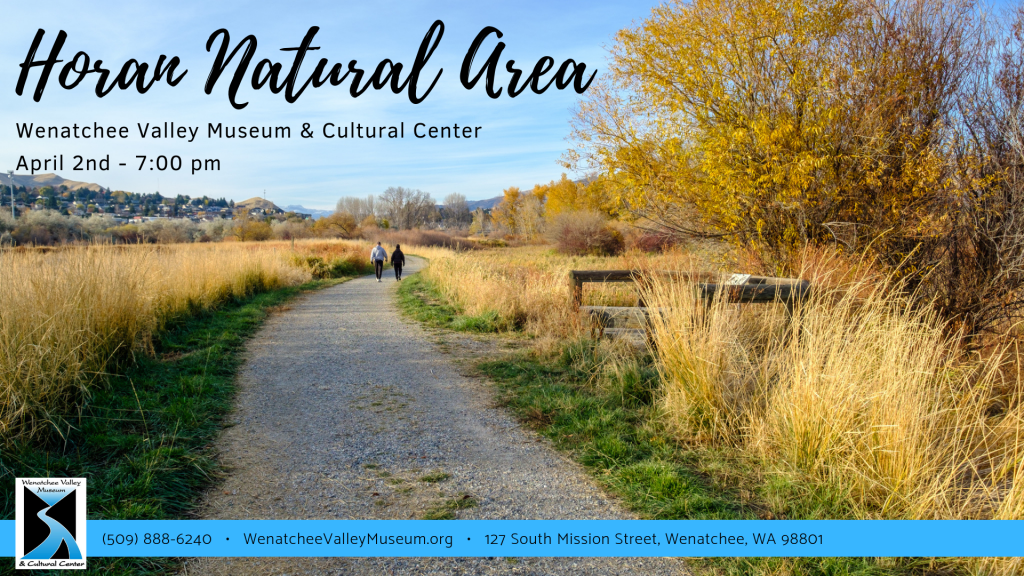 Historically home to the P'squosa/Wenatchi/Wenatchapum Native Peoples, Horan supports a wide range of recreational and educational uses. The NCW Audubon Society will present an overview of the history and current conditions in the Horan Natural Area and discuss future opportunities to create a world-class urban, wildland park for the future.
Free and open to the public. A $5 donation is suggested. Light refreshments will be provided along with a no-host wine bar.
Thank you to the Audubon Society for sponsoring this event!