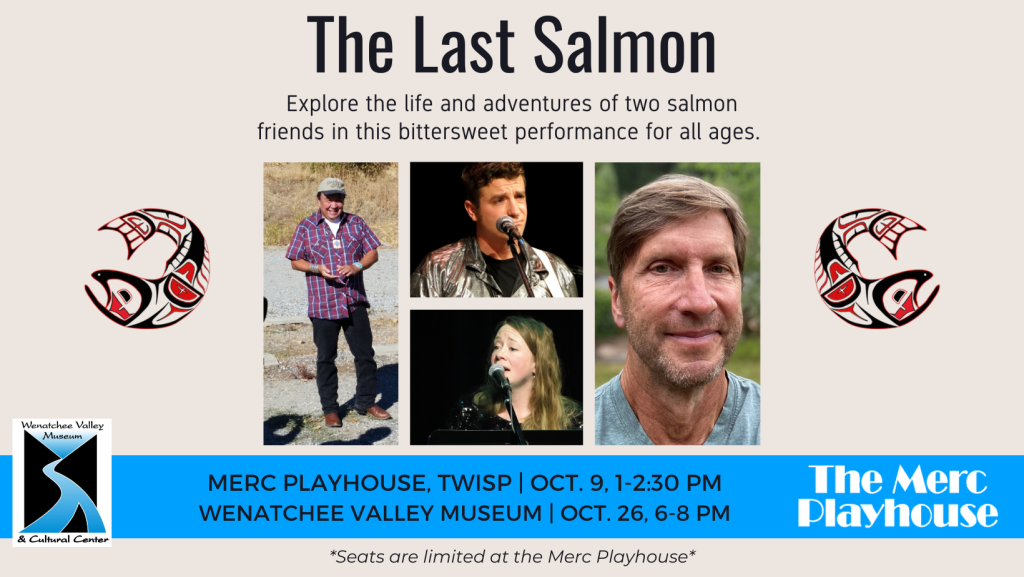 The heartwarming short story of The Last Salmon is returning to the Merc Playhouse in Twisp on Oct. 9, from 1-2:30 PM, with a special performance coming to the Wenatchee Valley Museum on Oct. 26, from 6-8 PM.
Back in 2016, Ki Gottberg and Casey James adapted Phil Davis's story of Buck and Spring salmon and their adventures with fellow fish friends. with delightful dialogue and original music composed by Grammy-nominated songwriter Mr. James. Upon debut, this production was seen as Merc Playhouse's best original production.
These special encore performances will begin with a prayer from Randy Lewis, followed by readings from the original short story by author Phil Davis and musical performances from Rebecca Kinney, playing Spring, and Andrew Tuller, playing Buck.
In Twisp, Kristen Kirkby will join the cast after the performance for a lively discussion about salmon and the role humans play in their future. There are only 25 seats available at the Merc Playhouse. Registration for the museum showtime is available here.