The Wenatchee Valley Museum hosts three robotics teams. The focus is on building LEGO based robotics and learning to program the robots that they build to complete specific tasks that are redesigned each year.
The MakerSpace hosts three FLL robotics teams which range from students age 9 to 14.  The teams compete their robot in competition, and focus on the core values of the FLL to create team building and collaboration.
Two are competitive and compete in the regional and often state level FLL robotics tournament, and one is a beginner team for those who are new or are a little too young.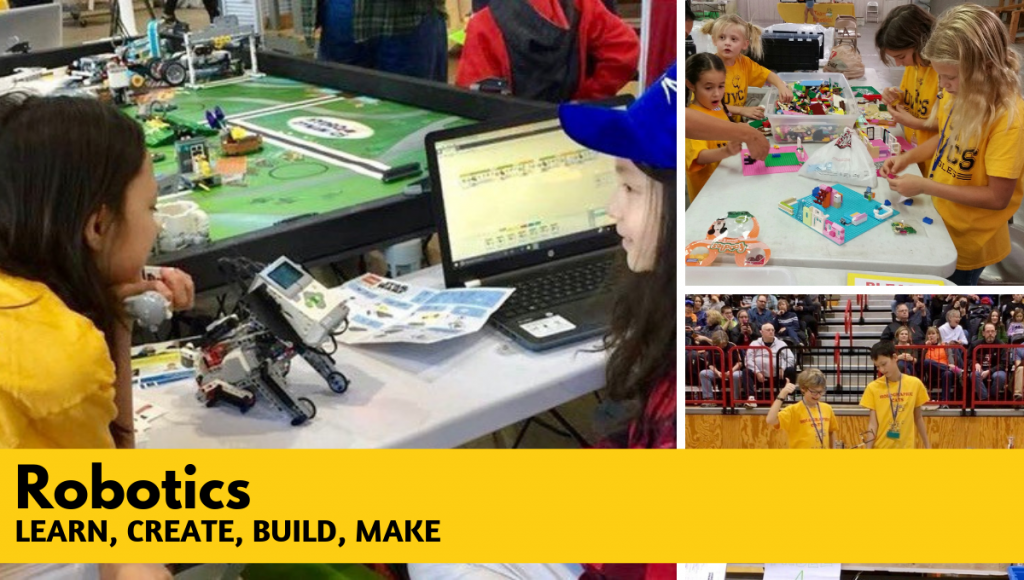 Skills Learned:
Block programing skills
Mechanical design skills
Teamwork and collaboration
Leadership skills
Social and task-oriented problem-solving skills
Critical thinking skills
Our MakerSpace is a place where our community can come together to learn, create, build, and make.