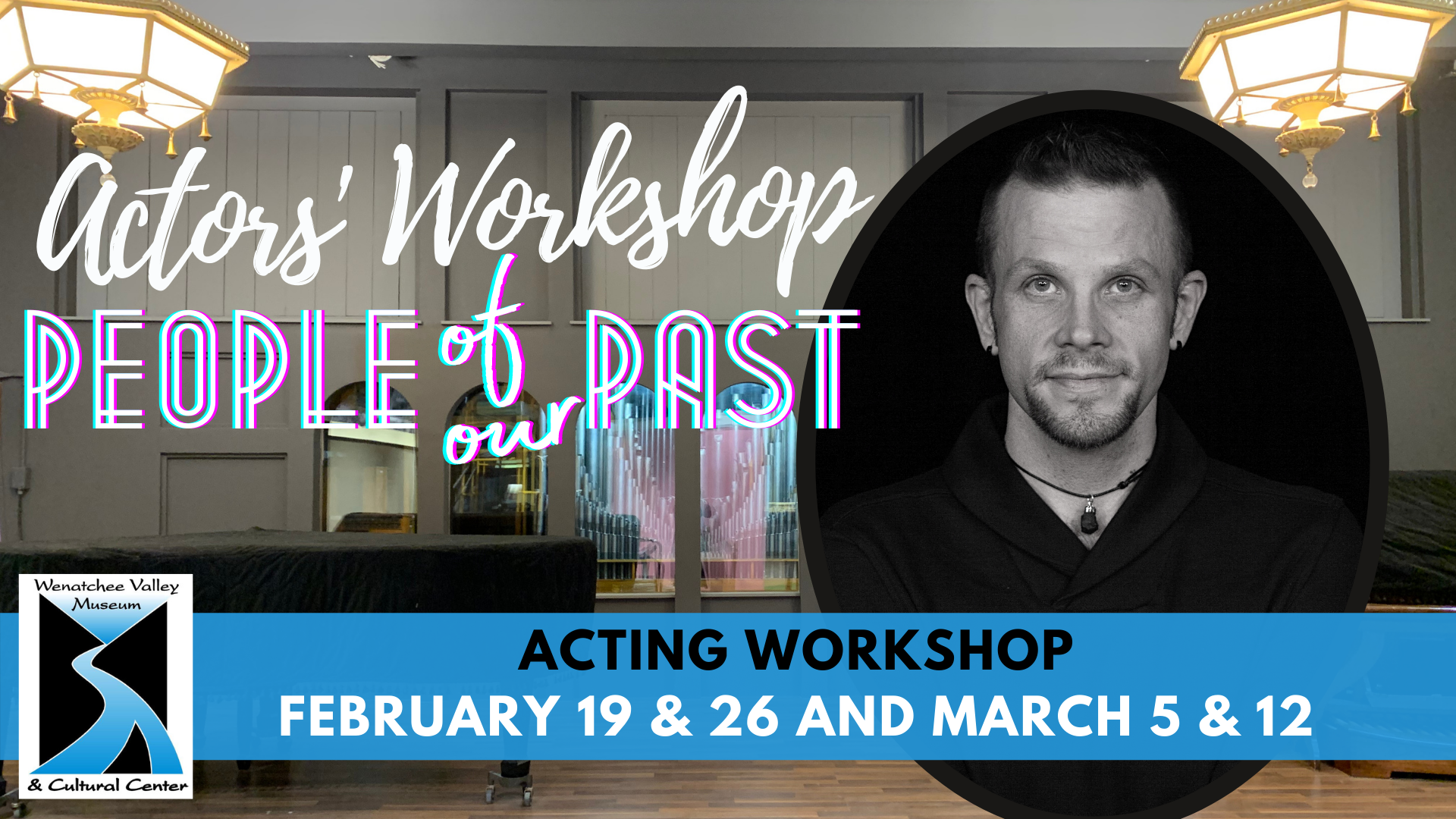 Are you interested in improving your acting skills while learning more about the history of the Wenatchee Area? Join the Museum for this intensive acting workshop, taught by local actor and Museum employee Matthew Pippin, where you will learn more about the art of acting, and tips and tricks of the trade. Held for two hours on four different days, this acting workshop will allow participants to learn about character research, script writing, public speaking, and more!  Participants will choose a person from the Wenatchee Area's past to research and portray, with the option of participating in the Museum's live People of Our Past performance in March.
Cost is $50 for all four sessions. Each session is two hours and will be held on Saturday nights February 19 & 26 and March 5 &12 from 5 to 7 PM.
Matthew's Bio: 
Matthew began his foray into live theatre at a young age in the Wenatchee Valley before attending and graduating from the American Musical and Dramatic Academy (NYC campus, 2002).  He has been worked in over 50 productions in the valley since returning from NYC in 2010, participating in Music Theatre of Wenatchee (both acting and directing), Mission Creek Players, The Levelers, Leavenworth Summer Theatre, The Radar Dames, & Hot August Nights productions at the Numerica Performing Arts Center of Wenatchee.  Matthew is also a crew member of the PAC.