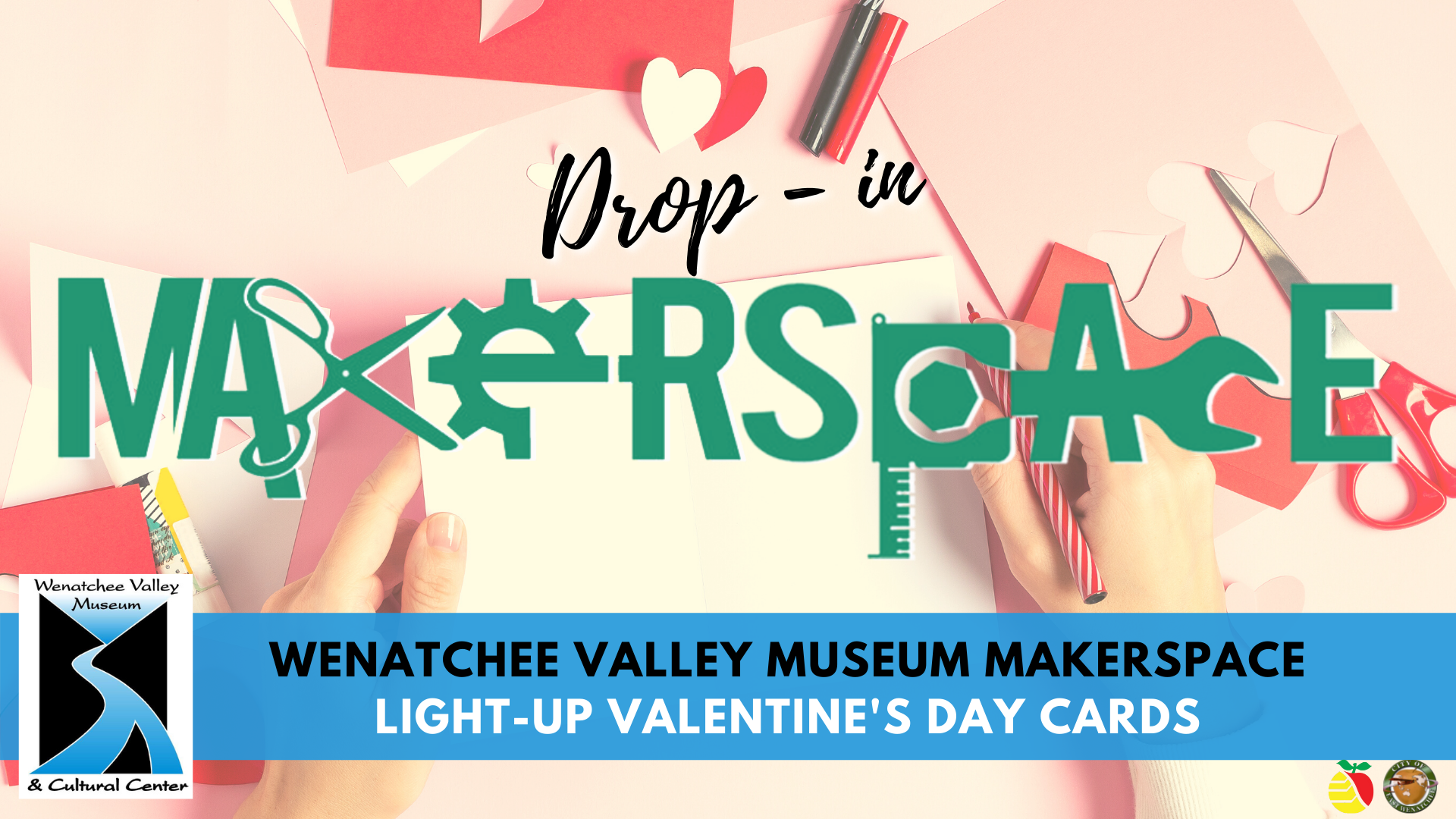 Join us on Saturday, February 12 for a Drop-in MakerSpace Workshop on Light-up Valentine's Day Cards. Send a light up card to someone you love this Valentine's Day! In this MakerSpace program, you will learn to create a simple circuit paper card. We will be working with LED lights and copper tape. Each registered participant will make two light up cards.  
Classes will be offered at the following times:
10:30-11:30 
11:30-12:30 
1:00-2:00
Cost is $5/person.
Preregistration is not required, but recommended as there are a limited number of spots which will be filled on a first-come, first-served basis.
All children must be chaperoned by an adult. Adult participation is not required.