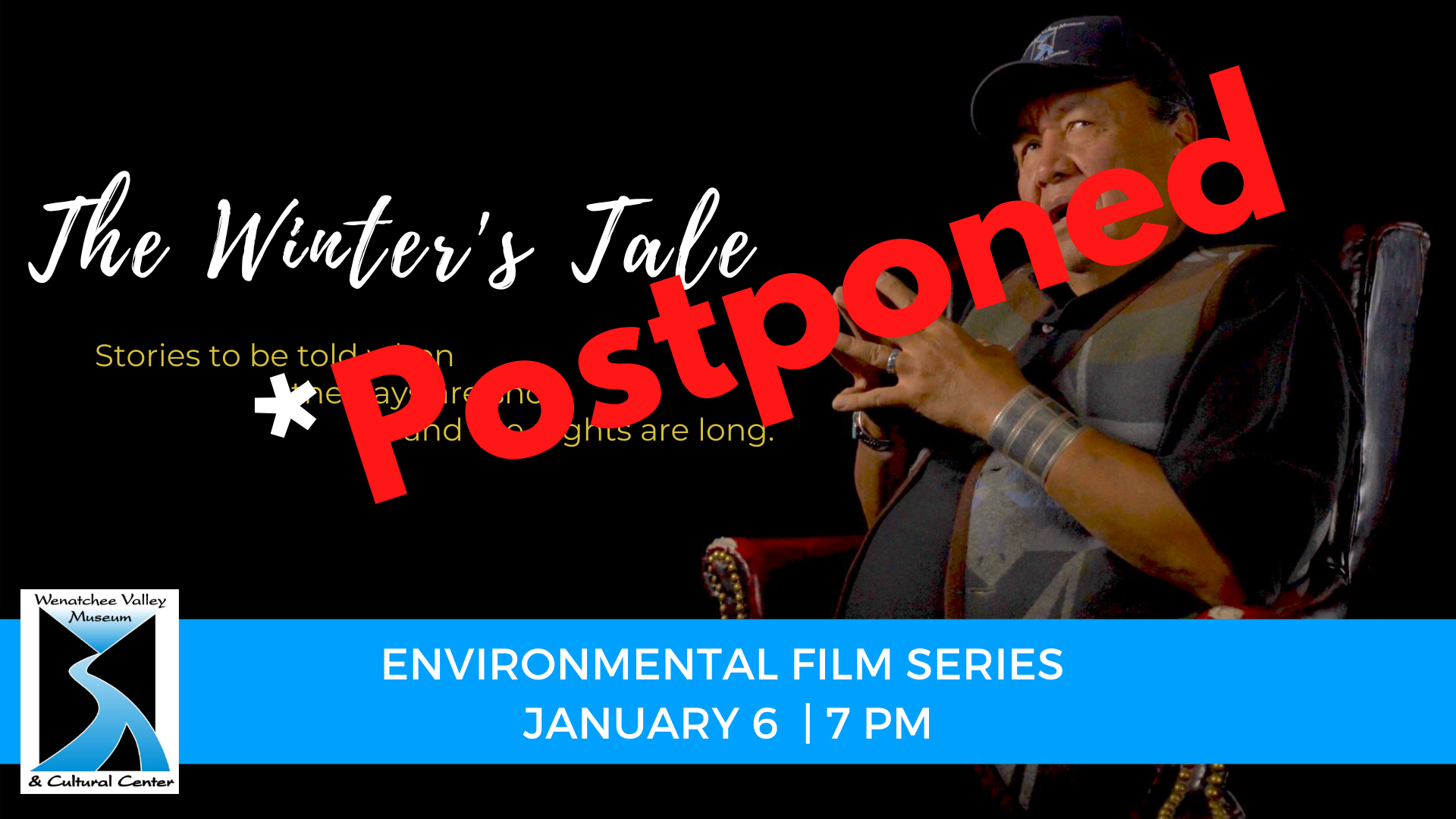 POSTPONED
Join us on Thursday, January 6 at 7 PM for a viewing of "The Winter's Tale" as part of our Environmental Film & Speaker Series. Warm your spirits with the epic storytelling of Randy Lewis who shares his traditional native Wenatchi stories alongside the geologic icons of our region. Randy, flutist Arnold Chambers, and geologist Nick Zentner will captivate the mind and soul in this presentation. 
This documentary tells the stories of the Wenatchi Tribe through the legends, history, and geology of North Central Washington as told by Randy Lewis, and captured by North Central Washington film students. "The Winter's Tale" is a directed film study program reaching across the Wenatchee Valley and across cultures.
This family friendly event has limited in-person seating. Please pre-register to reserve your spot. A livestream of the event will be available for those who cannot attend in-person. Cost is $15 for museum members and $20 for non-members. 
REGISTER HERE to attend in-person
REGISTER HERE for the livestream
This film is a part of the Wenatchee Valley Museum's Environmental Film & Speaker Series. Sponsorship support from foundations, community sponsorships, and individual giving allows us to offer these programs to the community. This series helps connect our community to the world around us, provide a platform for stimulating educational opportunities, raise awareness of issues impacting the environment upon which we all depend, and identify actions our community can take to improve and sustain our world and our Valley.
Please consider supporting the Wenatchee Valley Museum by joining us as a member and donor. Your support makes possible the programs, exhibits, and preservation of our local history that is an essential part of our community. Learn more at: https://www.wenatcheevalleymuseum.org/donate