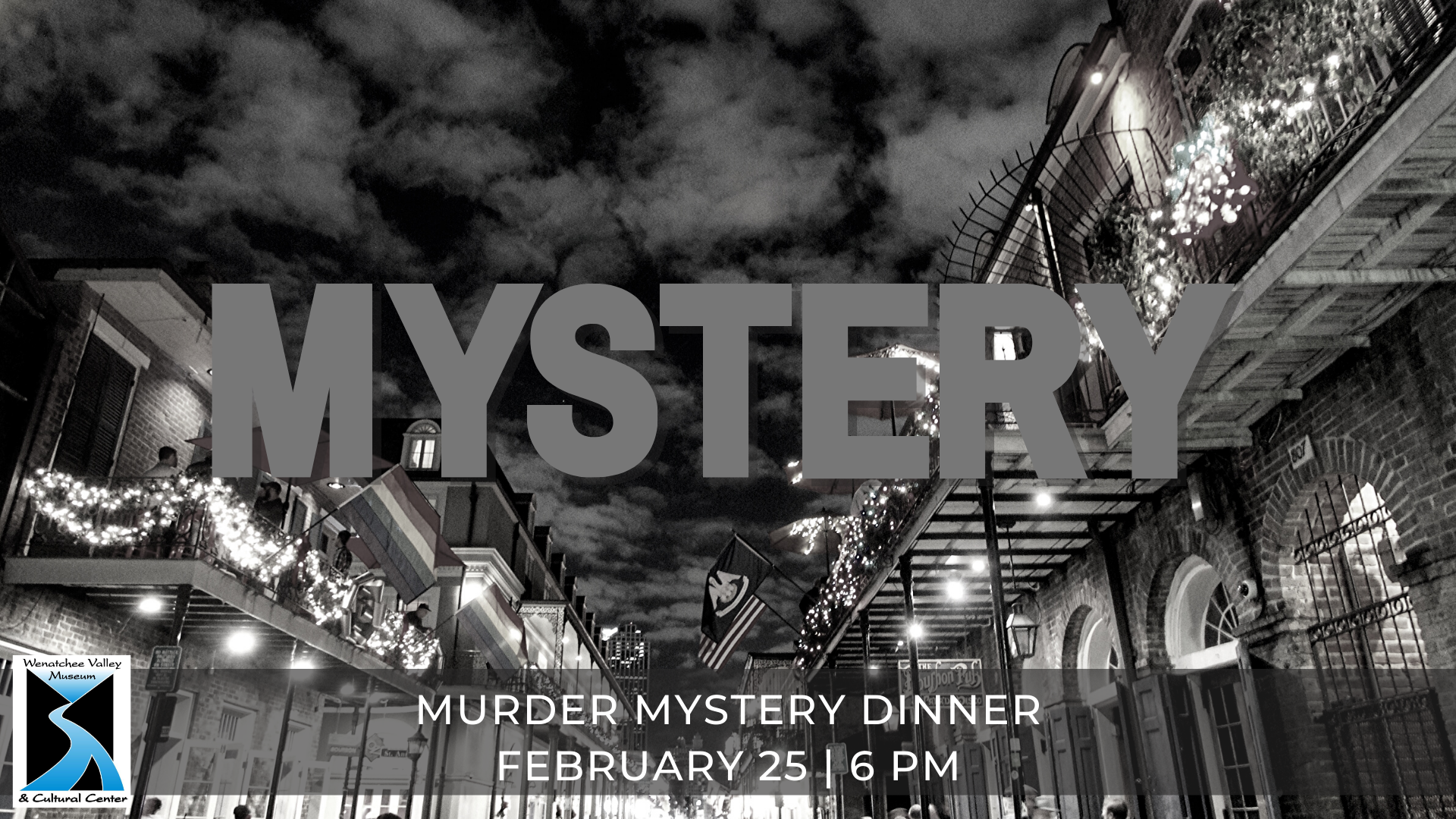 Join us for an interactive Murder Mystery Dinner on Tuesday, February 25th at 6:00 p.m. at the Wells House. You have been invited to a Mardi Gras masquerade hosted by Marshall Inglewood, the Governor of Louisiana. The party will be held at the governor's posh New Orleans mansion. You will arrive at an elegant evening of hors-d'oeuvres, drinks, and dancing, but as it turns out, something mysterious is afoot!
Tickets are $45 for Museum members and $55 for non-members.
The event will be held at the Wells House located on the Wenatchee Valley College Campus off of 9th street at the end of Nelson.