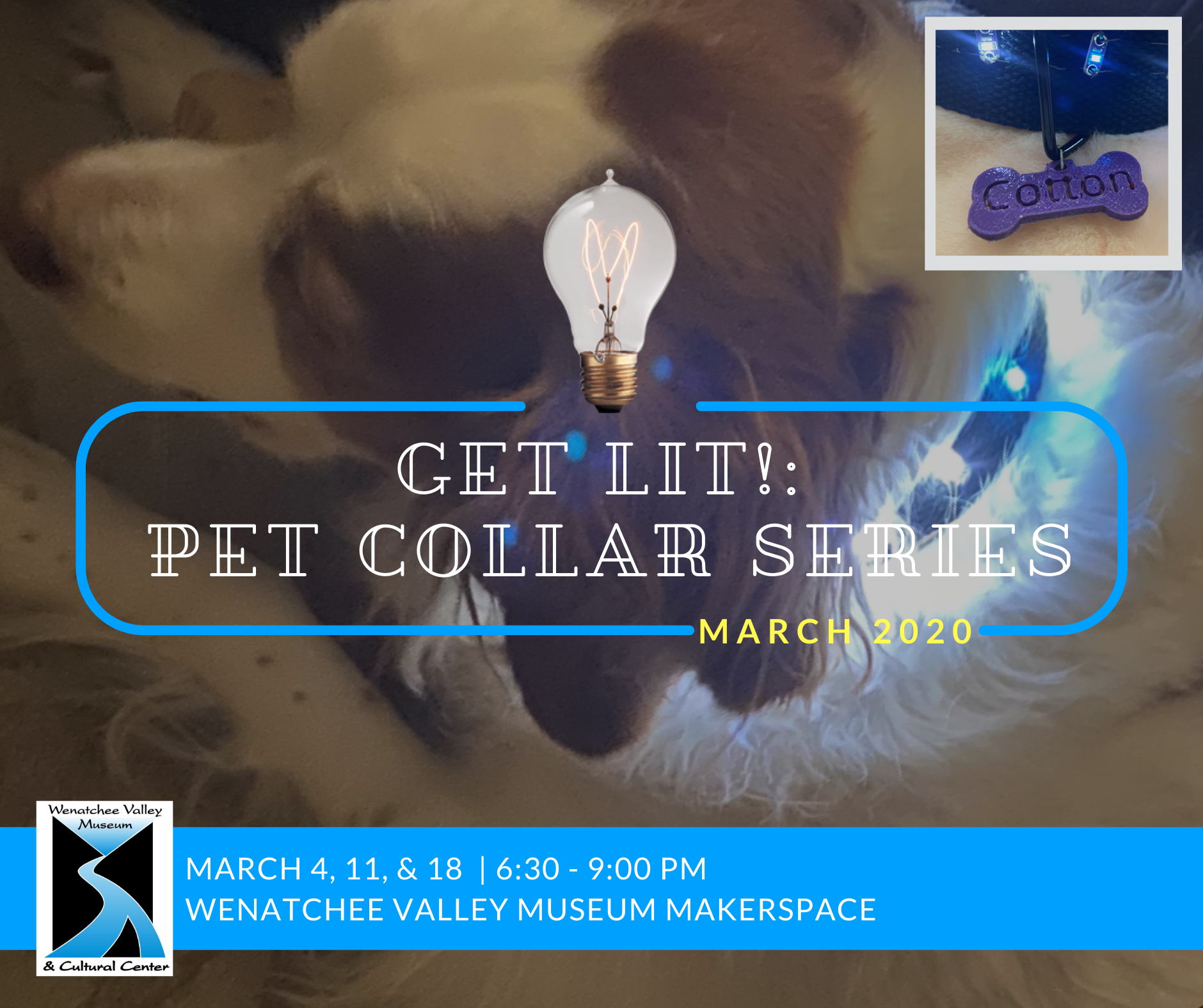 Join us in our MakerSpace for a Get Lit! Pet Collar Series. Learn how to use conductive thread to make a light-up pet collar and make a tag with our 3D printer.
Wednesday, March 4: We are creating the pet collar. The collar will be constructed with nylon webbing, plastic release buckles, and conductive thread. You will need to bring your pet's neck measurement to class with you.
Wednesday, March 11: We are finishing the collar if needed and designing the tag. Everyone needs to set-up a free account on tinkercad.com and bring a laptop to class with you. We will help with understanding Tinkercad and troubleshooting the designs of the tags before printing.
Wednesday, March 18: We are wrapping up the tags or picking them up if they were not finished printing the previous week.
Admission to the series is $40 for members and $45 for non-members. Ticket price includes all supplies for one project and a glass of wine at each class.