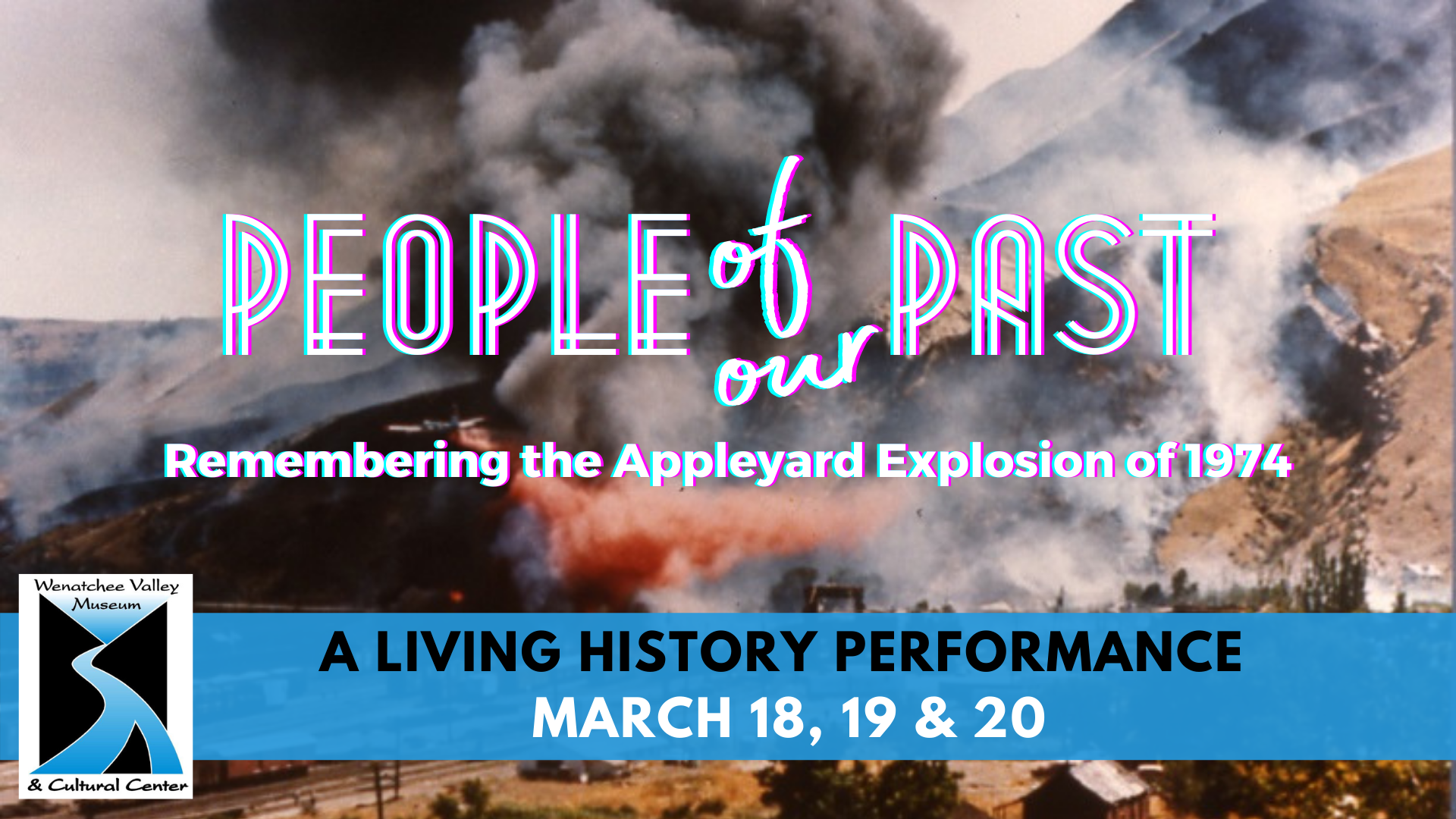 THIS PERFORMANCE IS SOLD OUT – SEATS STILL AVAILABLE FRIDAY & SUNDAY
Local history comes alive at the Wenatchee Valley Museum & Cultural Center on March 18,19 & 20. Join us on Saturday, March 19 at 6 PM for our annual People of Our Past living history program where local actors portray real people whose lives were impacted by the Apple Yard Explosion in Wenatchee on August 6, 1974. 
Tickets are $25 per person.