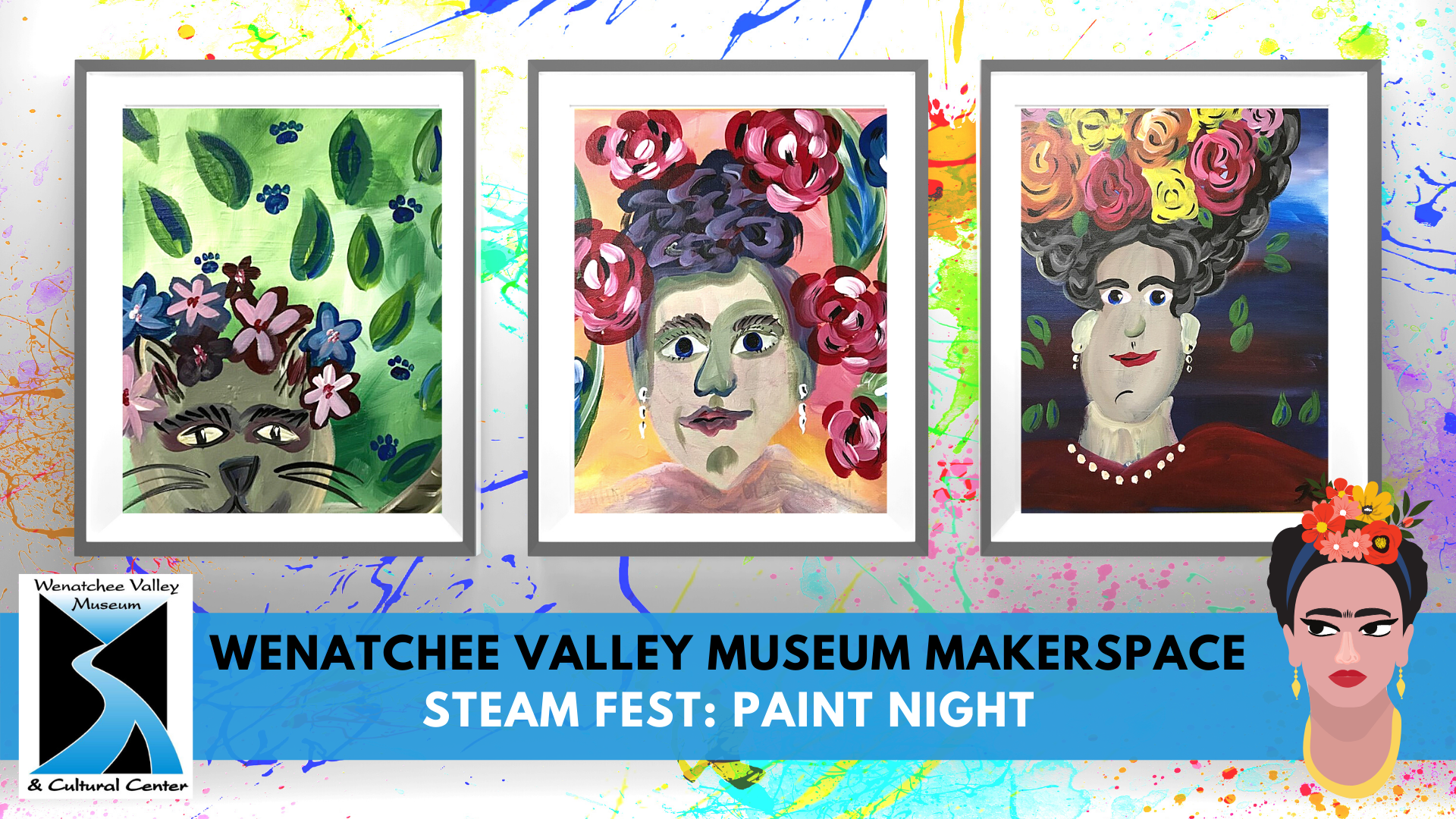 Join us for a Frida Kahlo inspired Paint Night bonus activity during our STEAM Fest Week. On Thursday, May 20  join us for an in-person painting class at the Museum's MakerSpace at 5:30 PM! We will supply the canvas, paint, brushes and step-by-step guidance to inspire your creativity.
Cost is $25 Museum members, $35 for non-members.
Join us during National Maker week, May 17 – 21, to celebrate women in STEAM! We will spend the week celebrating a few of the amazing women who had careers in Science, Technology, Engineering, Art, and Math.
Each day we will release a video about a few of our STEAM women as well as a STEAM activity you can do at home. On Tuesday and Thursday, we offer add on activities for those wanting more hands-on creating time. To ensure you receive all the information about the week, make sure you register to receive daily STEAM emails highlighting our daily STEAM activities.