Join us and our partner/film sponsor North Central Washington Audubon Society in viewing the documentary Anthropocene: The Human Epoch and participate in a follow-up Zoom Q&A Sessions on Tuesday, May 25 at 7 PM.
A Working Group of international scientists is deciding whether to declare a new geological epoch – the Anthropocene – a planet shaped more by mankind than nature. Its members tell the story of the Anthropocene and argue whether it's a tragedy, a comedy, or something more surreal. With archival footage, award-winning stills and interviews, Anthropocene proposes a common secular narrative for mankind but leaves viewers to decide how we should write the ending.
Registration is by donation. After registering you will receive an email with a link to preview the film at your leisure and join us virtually for a Q&A Session with a local panel on Tuesday, May 25 from 7 – 8 PM.
Special thanks to our sponsor: North Central Washington (NCW) Audubon Society is a local chapter of the National Audubon Society dedicated to advancing the knowledge and conservation of the environment of North Central Washington, our nation, and the world. Our chapter includes Chelan, Douglas, Ferry, and Okanogan counties. We provide Educational Outreach, Bird Walks, and Conservation Activities.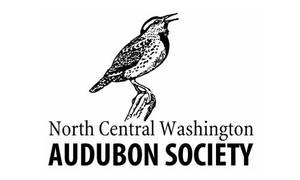 This film is a part of the Wenatchee Valley Museum's Environmental Film & Speaker Series. Sponsorship support from foundations, community sponsorships, and individual giving allows us to offer these programs free to the community. This series helps connect our community to the world around us, raise awareness of issues impacting the environment upon which we all depend, and identify actions our community can take to improve and sustain our world and our Valley.
Please consider supporting the Wenatchee Valley Museum by joining us as a member and donor. Your support makes possible the programs, exhibits, and preservation of our local history that is an essential part of our community. Learn more at: https://www.wenatcheevalleymuseum.org/donate/