Winners announced for NCW Juried Art Show
Winners have been announced for the North Central Washington Juried Art Show, which opened Dec. 4 at the Wenatchee Valley Museum and Cultural Center. The show is sponsored by Community Foundation of North Central Washington. Judges Marita Dingus and Gregg Schlanger chose the following to receive awards: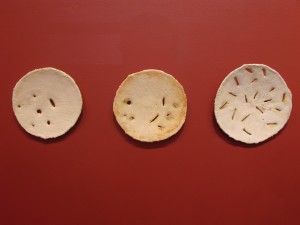 First place and $500, karen dawn dean of Wenatchee for three works in clay and encaustic.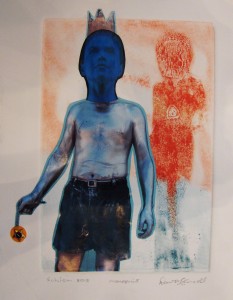 Second place and $350, Dan McConnell of Cashmere for his monotype/collage "Schism."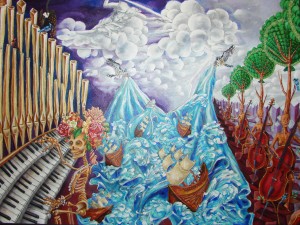 Third place and $250, Sonia K. Rojas of Wenatchee for her painting "Ocean Melody."
Honorable mentions were awarded to four additional artists: Warren Bissonnette (Wenatchee) for his ceramic "Kitty"; Cheikh Diouf (Quincy) for his painting "Eyetrospect"; Ken Duffin (East Wenatchee) for his watercolor "Tidelands"; Alessandra Piro (Wenatchee) for her encaustic "Dream Catcher." All award winners also received a complimentary ticket to the museum's Winter Wine Gala in January.
The art show will be open through Feb. 6, 2016. Visitors are invited to vote for their favorite pieces for the People's Choice Award, which carries a cash prize of $200 and will be presented at the end of the show. The museum is located at 127 S. Mission Street in Wenatchee. Regular hours are Tuesday to Saturday, 10 a.m. to 4 p.m. For more information visit www.wenatcheevalleymuseum.org or call (509) 888-6240.