Early Wenatchee Stories: Miller-Freer Trading Post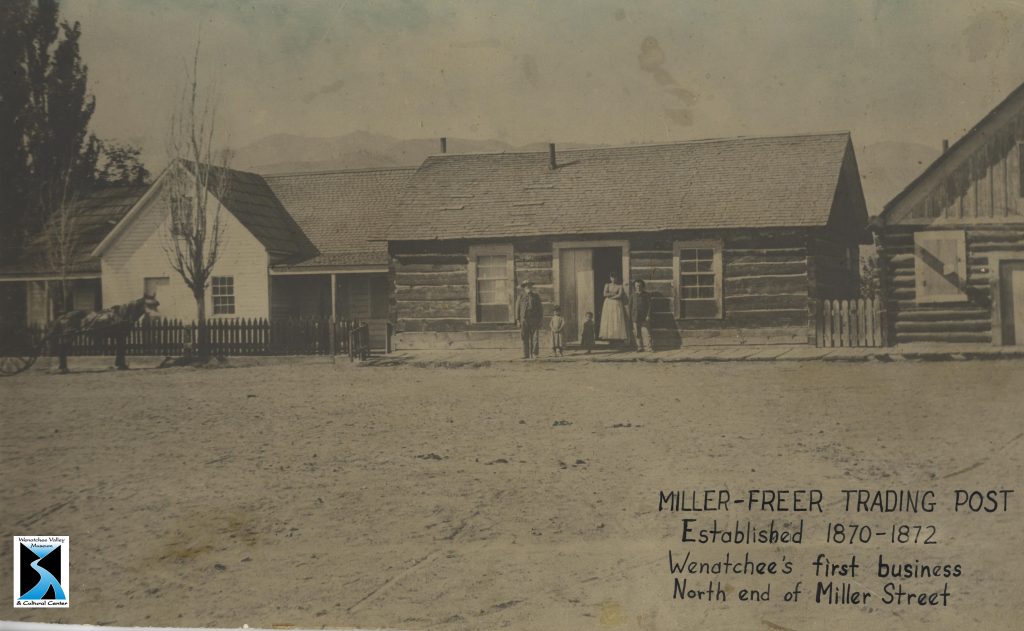 What Became of the Miller-Freer Trading Post?
Written by
Ken Cramer
WVMCC Board Member and Collections Volunteer
The Freer Brothers were some of the first white settlers in Wenatchee, Dan and Frank Freer built a trading post circa 1870 near the north end of Miller Street where it meets the Wenatchee River. Sam Miller later became a partner and an addition was attached to the original cabin and eventually, a completely new building was constructed to house the store. The original building was converted to a horse stable.
As Wenatchee grew and orchards were planted, the old trading post was forgotten. It stood in the same place, however, an orchard grew around it. The old trading post was rediscovered 40 years later after the orchard was removed. The cabin was still standing with weather-worn and curled shakes on the roof. The original logs were well-seasoned hard white, but the chinking was all but gone. The cabin had a dirt floor and boards nailed here and there had been put there with square nails. An old oil lantern was still hanging in the corner and several old farming tools were still intact. The door was barely hanging and swinging in the breeze.
The orchard owner was at first determined to tear down the cabin but had second thoughts after learning of its historical background. When the rediscovery was revealed around 1939, the Chelan County Historical Society wanted to preserve the old trading post. The cabin was moved to the Pioneer Village in Cashmere where it is still on display today as a post office.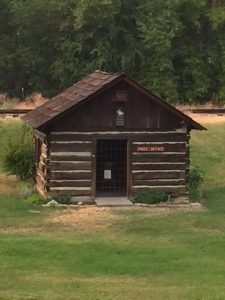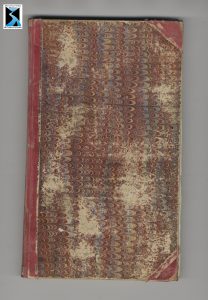 ---

Ken Cramer is a Wenatchee Valley Museum Board Member and regular volunteer in the museum Collections Department. As Ken and his wife, Bev, work through the reference files that have been collected over the past several decades, they come across many interesting stories. Ken is writing these blog posts to share some of these stories with others.
---