Early Wenatchee Stories: No Place Like Home for the Holidays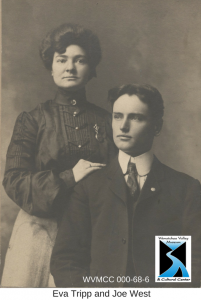 No Place Like Home for the Holidays
Written by
Ken Cramer
WVMCC Board Member and Collections Volunteer
The Tripp family moved to the Wenatchee Valley in the spring of 1882 from Ellensburg via Colockum Pass. What they found in Wenatchee at the time were very few houses, most of which were merely shelters against the elements.
Another new resident was a bachelor by the name of Tom Doak. Tom offered the family to move in with him until they could construct their own house. Tom had recently come to Wenatchee and selected land along the Columbia River near the northern end of present-day Columbia Street.
Eva's mother, Arzilla, was the first white woman to permanently settle in Wenatchee and was known to help others in the community generously once the Tripp family had settled in with their own cozy log home. They claimed 160 acres of land on the Columbia River near present-day Fifth Street.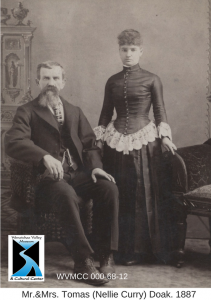 The main gathering place in the Wenatchee settlement for settlers and Native Americans was the Miller-Freer Trading Post. This was located near the Columbia River at what is now the end of Miller Street.
The highlight of 1882 for Eva and her family along with other settlers, was the Christmas potluck. This was the first of such events to be held in Wenatchee. Everyone in the immediate area gathered at the Miller-Freer Trading Post and contributed to the potluck which lasted for hours and left everyone feeling great about their new settlement. Many more celebrations continued through the upcoming years as the young community grew.
Eva West lived in the Wenatchee area most of her life and eventually married Joe West. She passed away in Seattle after her 84th birthday. Tom Doak would marry Nellie Curry in 1887.
---

Ken Cramer is a Wenatchee Valley Museum Board Member and regular volunteer in the museum Collections Department. As Ken and his wife, Bev, work through the reference files that have been collected over the past several decades, they come across many interesting stories. Ken is writing these blog posts to share some of these stories with others.
---