The Passage
A story about growing up, growing old, and the wild places that define us.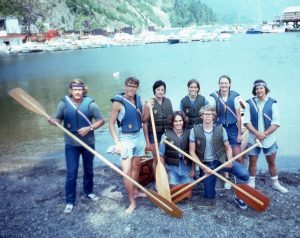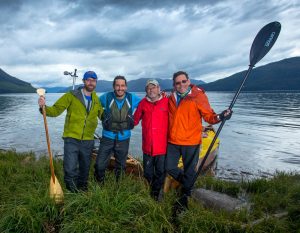 As part of the 2018-19 Environmental Film & Lecture Series, award-winning journalist Andy Dappen shared the story of two Alaskan canoe trips undertaken by Dappen and his equally adventurous brother Alan. The first, undertaken in 1974 with a group of college buddies, was a 6-week trip spanning 800 miles of coastal waterways in wood-strip canoes constructed by the Dappen brothers. It was cut short in Ketchikan when half of the crew bailed before making the planned final stop at Juneau. Forty years later, Alan and Andy decided to finish the journey, paddling 300 miles of saltwater over 24 days.
A film by DAY'S EDGE PRODUCTIONS

Additional Photography
KYLE McCBURNIE
ELI SPIEGEL
BEN DAPPEN
ALAN DAPPEN
ANDY DAPPEN
JIMMY DAPPEN
STEVEN CUMMINGS
STEER FILMS
Historic Photographs by
ALAN DAPPEN
ANDY DAPPEN
SARA SCHERR
RICK WILSON
JAN DAPPEN
Animations by
ROOT HOUSE
HEATHER DAPPEN

Color by
DC COLOR | COLORIST ROBBIE CARMAN
Sound Design & Mix by
ONA SOUNDS
Original Score by
ONA SOUNDS
Additional Music by
BALMORHEA
("writers" Robert Lowe & Michael Muller)
MICHAEL NAU
CRISTIAN SCHMIDT

Special Thanks to
MARK DEMING
ASHLEY PEEL
JACOB BOLING
JIMMY DAPPEN
AMANDA DAPPEN
JIM AIKMAN
GRAHAM ZIMMERMAN
ANN KRCIK
THE NORTH FACE
LARRABEE STATE PARK

© 2018 Day's Edge Productions. All rights reserved.
Created with generous support from NRS