Barbie: The History of Dolls within the Wenatchee Valley
Note: This is not an exhibit within the museum. These photos are not currently available for viewing within the museum, but only for these blog posts.
The highly anticipated Barbie movie will focus on children's love and fascination for the classic Barbie doll. But what about the dolls before Barbie? How can dolls of the past tell us about growing up within the Wenatchee Valley?
Before the inception of the famous Barbie doll in 1959, the most popular type of dolls were bisque-type dolls. Bisque-type dolls were made with a ceramic material for the head and sometimes limbs and were also made with real hair. These dolls were commonly made in Europe, France, and Germany.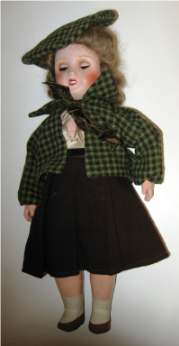 China Head dolls are comprised of head, neck, and limbs made out of china, tied together with fabric. They originated in the 18th century and were typically more expensive. These china and porcelain dolls vary in style depending on price, manufacturer, and country of origin.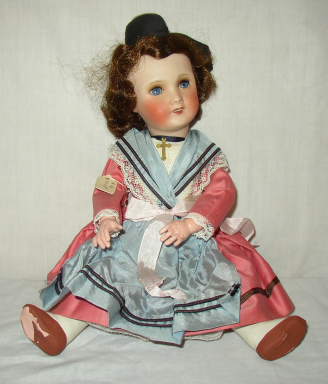 In 1915-30's, Boudoir Dolls or bed dolls became popular for both children and adult women. Many of these dolls were dressed in late 19th century garments, or were decorated as "flappers." These dolls were used more for decorating beds rather than for play.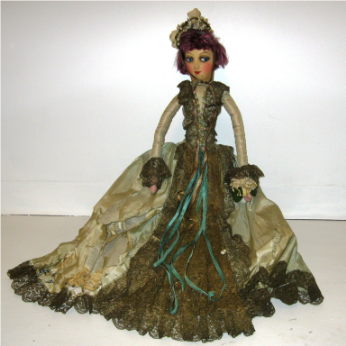 Another popular doll were the Raggedy Ann and Andy dolls, which became popularized between 1918-20 alongside the Raggedy Ann Stories and Raggedy Andy Stories.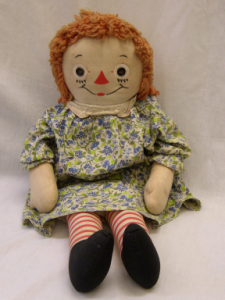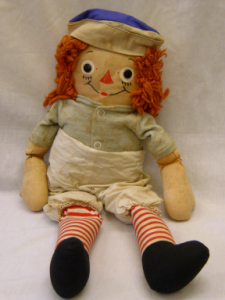 Between 1920-40, composition dolls began to take over the popularity of bisque dolls. These dolls were typically made with a combination of glue and sawdust. Composition would be used either for the head and body or just the body.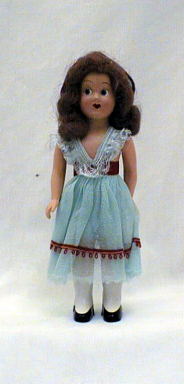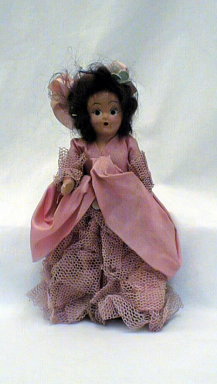 In the 1940s, hard plastic started replacing the composition dolls of before. The Ideal Toy Company began using hard plastic in 1942, with many dolls resembling famous celebrities like Judy Garland or Shirley Temple.
In the 1950s, there was also the recent invention of vinyl dolls, with the heads made out of melted vinyl and were much softer than hard plastic.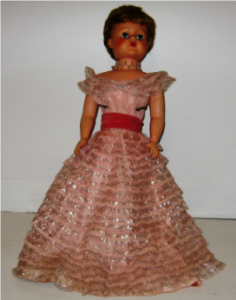 Note: The museum's collection database only has so much information on each doll, so classification on date/type/country may not be available.
Photograph and Digital Image © Wenatchee Valley Museum and Cultural Center.  Not for reproduction or publication.