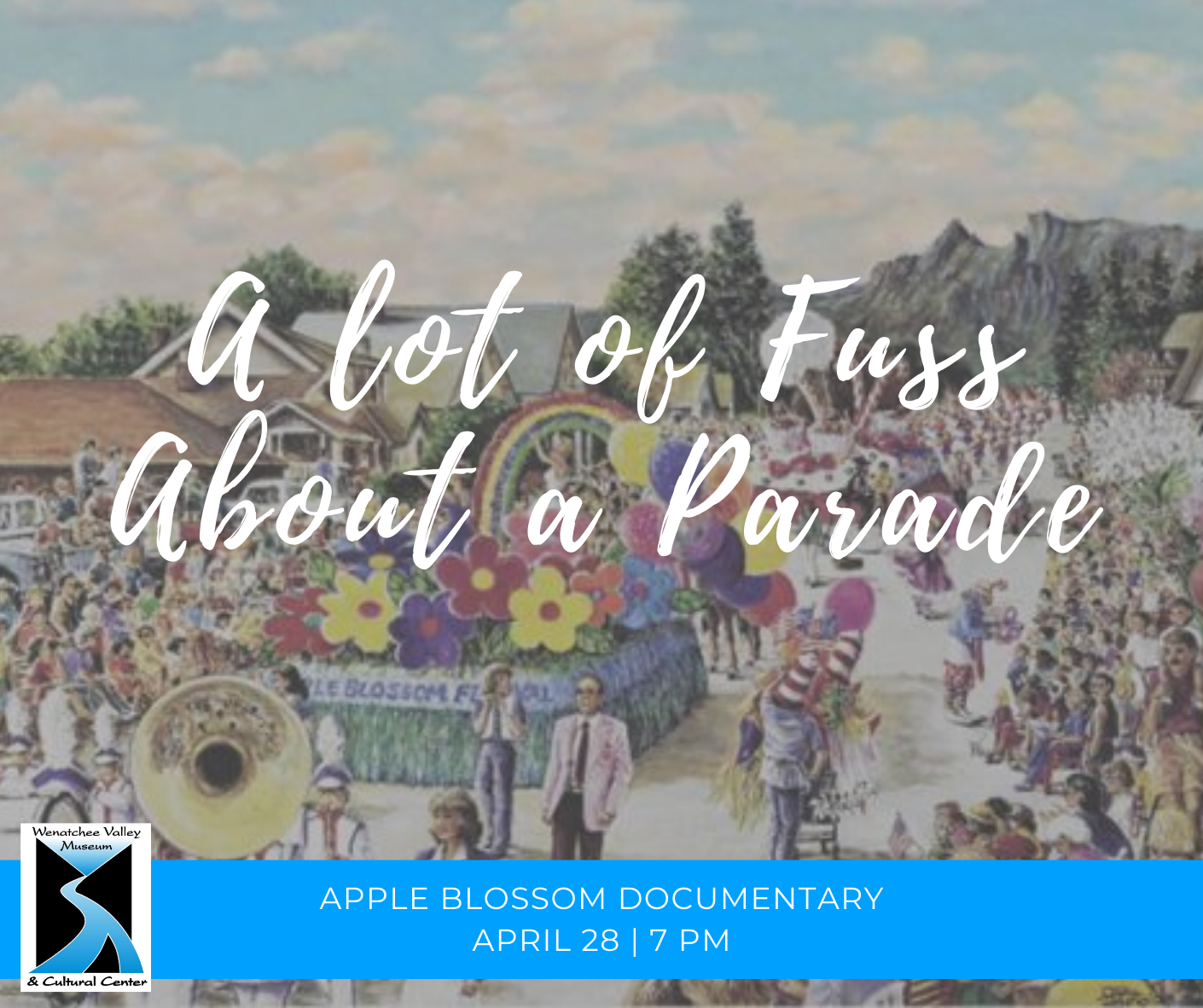 GUEST HEALTH & SAFETY UPDATE: To ensure that the Wenatchee Valley Museum & Cultural Center remains a safe, secure, and welcoming space for all our visitors, our staff is closely following the recommendations of the Chelan-Douglas Health District and State of Washington regarding the coronavirus (COVID-19). Due to restrictions on large gatherings we are cancelling this event.
The decision to cancel was not made lightly. In the end, the health and safety of the community was paramount in our decision. We hope you understand that the museum staff and board believes this is the right decision for the safety of our community.
If you have questions about how COVID-19 may affect upcoming programs at the Museum, please call us at (509) 888-6240 or email us at info@wvmcc.org.
Join us for "A Lot of Fuss About a Parade", an Apple Blossom documentary on Tuesday, April 28 at 7:00 PM. This family-friendly event features free popcorn, treats, and a no-host bar for the adults. 
This North 40 Productions film documents the 99th festival from the 2018 Apple Blossom royalty selection process and festival events to the crowning of the 100th royal court in the Spring of 2019, with tributes to those who started the event and those who have kept it going.