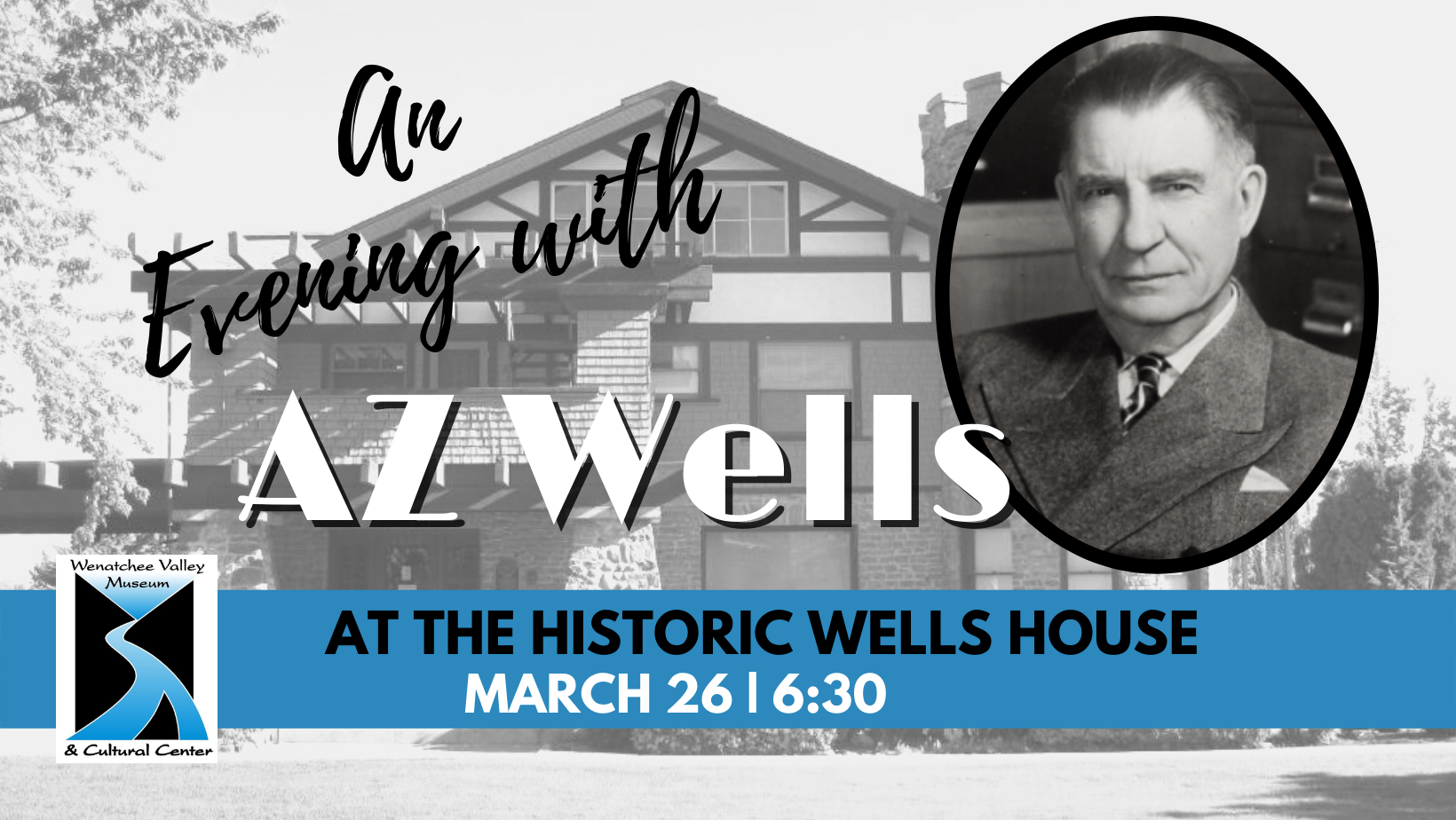 Spend an evening with AZ Wells and his wife, Emogene on March 26 at the Wells House, located on the Wenatchee Valley College campus.
This event will feature 1920's AZ Wells and Emogene talking about their life in Wenatchee and the beautiful Wells House, their home from 1919 until 1945.  The Wells' were early pioneers of this region and became prominent Wenatchee orchardists.  Co-owner of Wells and Wade Hardware and Fruit Shippers, AZ made many contributions to Wenatchee and the surrounding areas.
Dave and Dianna Williams will portray this historic couple beginning at 6:30 pm.  A glass of wine is included with the registration fee of $15 for museum members and $18 for non-members.  Space is limited and vaccination cards will be required as well as face masks when not eating or drinking.
Tours of the house will be available after the presentation.