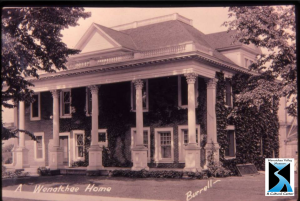 This event gives you the opportunity to walk thru the Conrad Rose Mansion during the post-demolition phase of its renovation. You will experience an archaeologic story of the Mansion architecture. During the tour, you will be able to see the bare bones structure of the past and hear about the future plans for the Mansion as it continues its trajectory through time.
Destined to become the new home for Firefly (https://www.thinkfirefly.com/about-firefly/) and Legwork PRM (https://www.legworkprm.com/philosophy/), we are grateful for their generosity and willingness to open their building to the community during this exciting phase of the project!
Mark Seman, architect with MJ Neal Associates, will lead this once in a lifetime chance to experience the layers of time evidenced through the many physical changes to the building – all uncovered of its interior plaster & lath skin.
10:00 tour sold out. There are still tickets for the 12:00 tour.