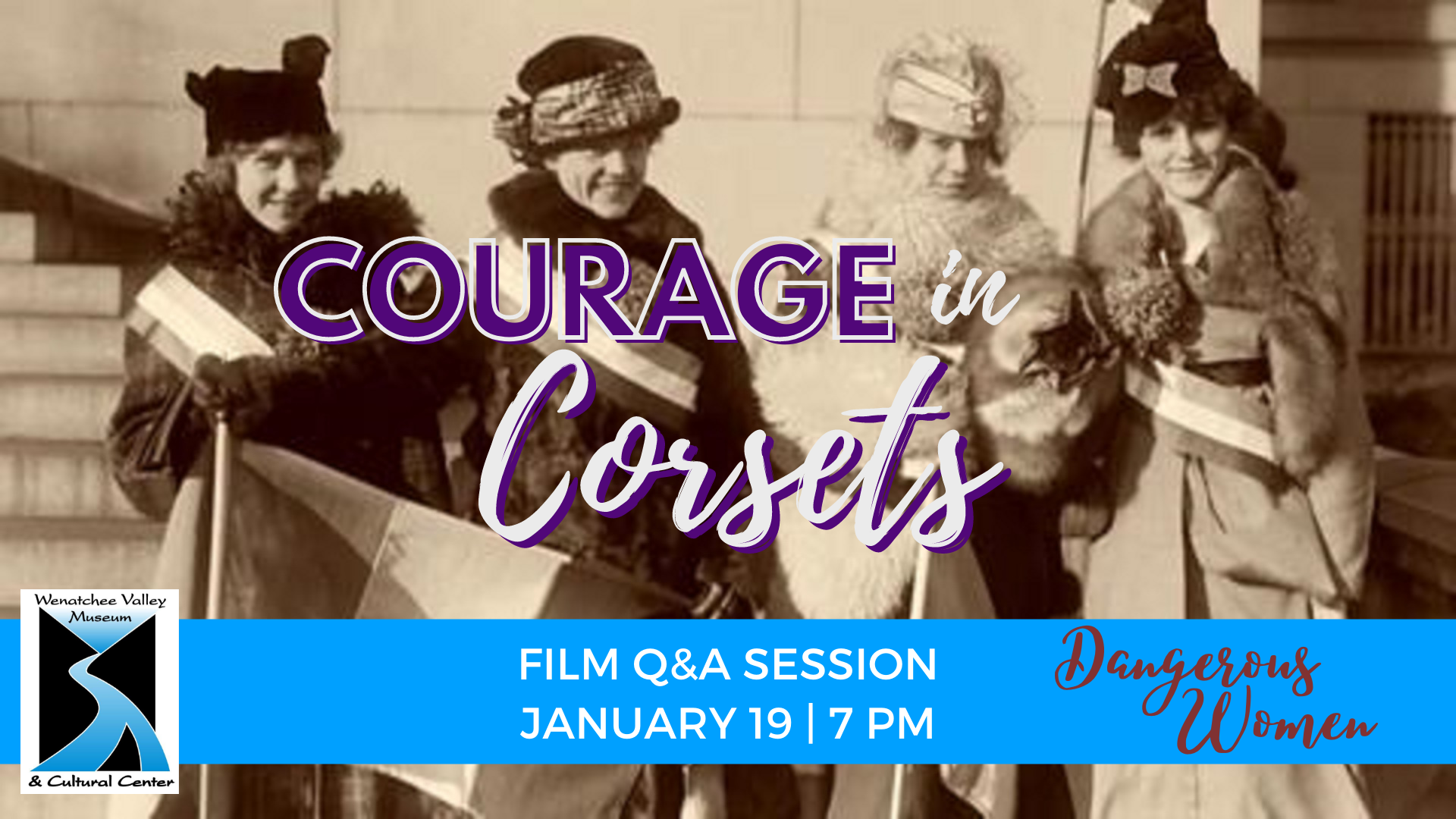 In conjunction with our featured exhibit Raising our Voice: Empowering Women, we are partnering with Dangerous Women for a virtual discussion of the documentary Courage In Corsets on January 19 at 7 PM. The KSPS produced documentary Courage In Corsets tells the story of the women whose personal courage, political savvy and sheer tenacity won the vote for all women in Washington. It is the story of women of all races, creeds and economic status who struggled together to improve the quality of life for themselves and their communities; who convinced men of the benefits of women's voting rights; and who brought new life to the national campaign.
Dangerous Women is a diverse collective of local female artists who bring forgotten or repressed histories of women to life on stage with a goal to empower all people. 
Registration is by donation. After registering you will receive an email with a link to preview the film at your leisure and a confirmation email with a Zoom link to join us virtually for a Q&A Session with Dangerous Women on Tuesday, January 19 from 7 – 8 PM.