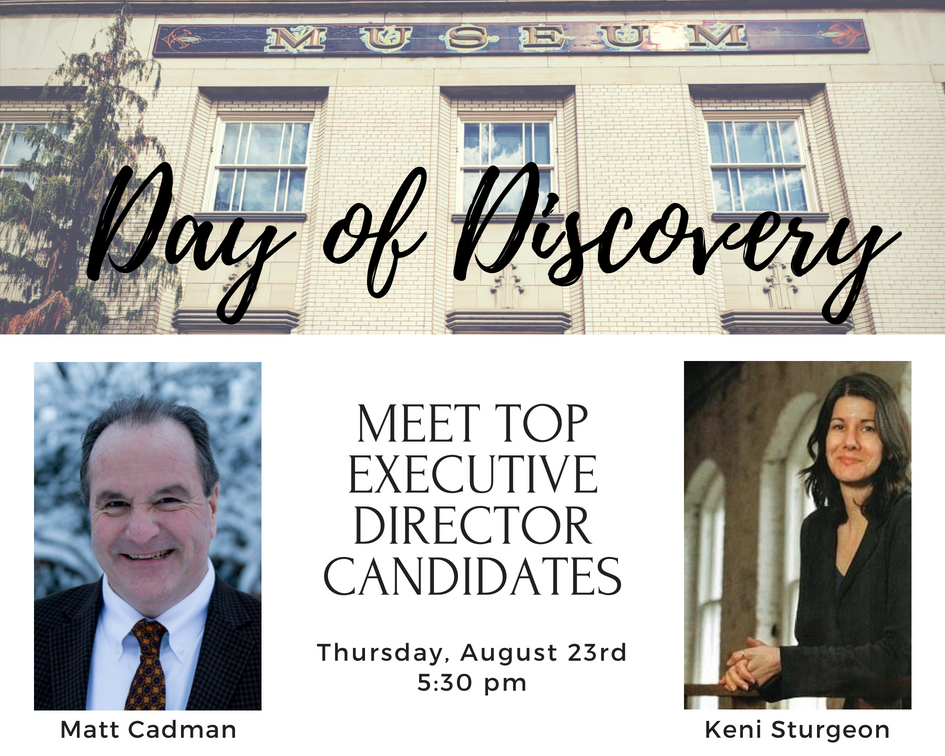 On behalf of the board of directors, we would like to invite you to meet our top two candidates for the Executive Director's Position: Matthew Cadman, Ed.D. and Keni S. Sturgeon, M.A. We are encouraging all members to attend a public "Meet and Greet" at the Museum on Thursday, August 23 at 5:30 pm. In addition to the meet and greet each candidate will give a presentation. Please come join us as we take our final steps in this selection process.
Keni Sturgeon is currently the Vice President of the Pacific Science Center's Science Engagement and Outreach Division. She is an experienced museum administrator with a background that includes more than 15 years of progressively responsible positions in senior and executive management. Sturgeon holds a Master of Arts degree in Cultural Anthropology & Museum Studies and a Certificate in Non-Profit Management. She is also a long-term faculty member with the University of Oklahoma's online museum studies graduate program, where she teaches courses in museum leadership.
Matthew Cadman is currently the Executive Director of the Numerica Performing Arts Center. He is an experienced educator, teaching and studying history for forty years, including 13 years at Eastmont High School. Cadman holds a Doctorate in Education and had a 34 year career in the classroom, at five public high schools and three universities prior to venturing into non-profit management at the Numerica PAC. Under his leadership the PAC has undergone a reinvigoration. In addition to being a leader in the Valley his family has roots dating back over the last century.
Thursday will be a day of discovery for the candidates and us. They will tour both the Wells House and the Museum. They will meet staff and gain a better understanding of the great programs and events that we do. They will be interviewed by a panel of both board and community leaders. Then they will get to meet the community to wrap up their day.
Thank you for your continued support of this organization. You are a critical part of our success.
We are excited to see who will lead this organization into the future!