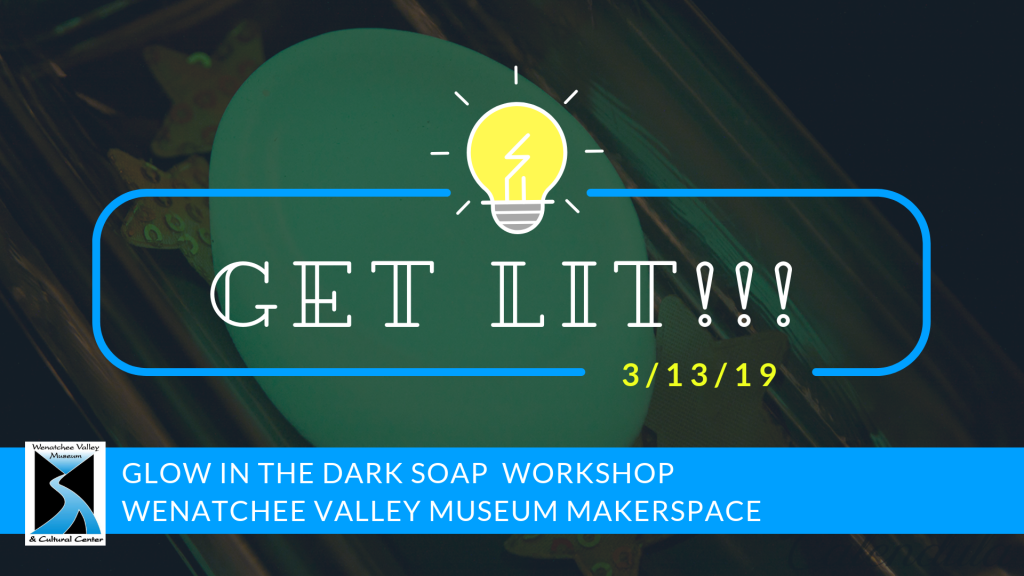 Have you ever wondered about saponification?  It's what makes soap…soap.
On March 13th, from 6:30pm – 9:00 pm, the Wenatchee Valley Museum's MakerSpace is introducing the next class in the Get Lit series: Glow in the dark soap!
Learn the chemistry behind soap making and how to create your own beautiful soap creations that glow in the dark!  With the knowledge you gain from this class you will be able to make your own soap recipes at home.  This class will be for ADULTS ONLY.  Admission will be $35, which will include the recipe for glow in the dark soap, the class on how to make it, a glass of wine and the equipment (small crock pot and hand mixer) to make soap at home.