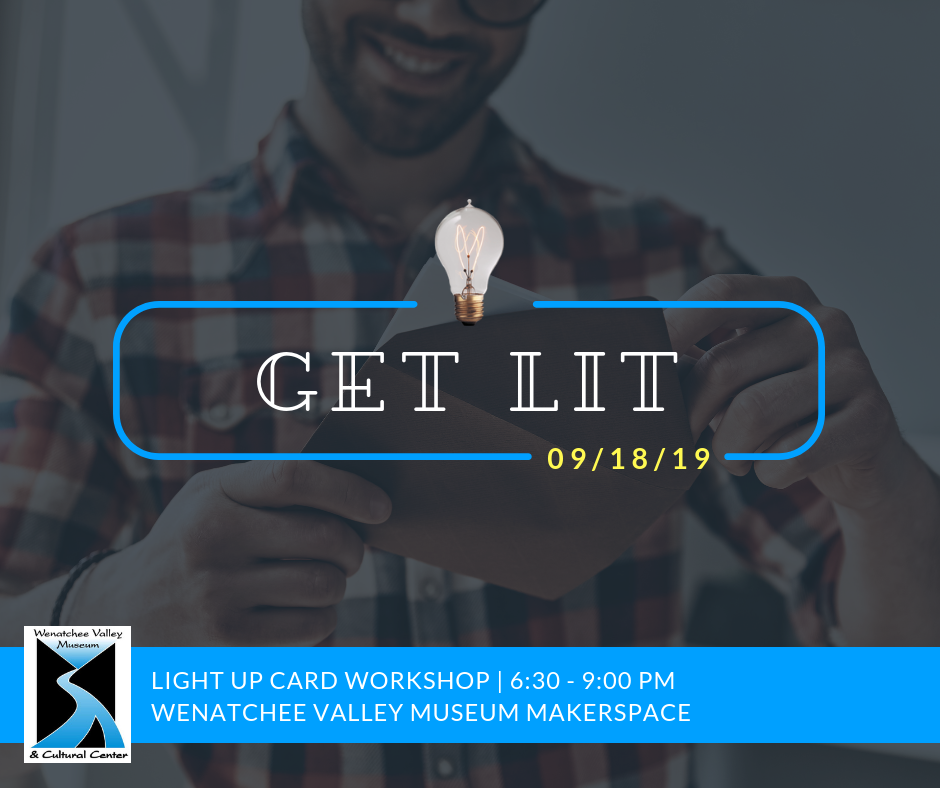 On September 18, from 6:30 – 9:00 PM, come on down to the Wenatchee Valley Museum's MakerSpace to learn how to make your cards pop!  Learn the basics of card circuitry and create different styles of cards with LEDs and circuits.
This class is for ADULTS ONLY.  Admission is $35 for non-members and $30 for members, which includes learning the basics of paper circuits, creating greeting cards, and a glass of wine.
It's time to Get Lit! Register here.
See the three cards we'll be working on below: