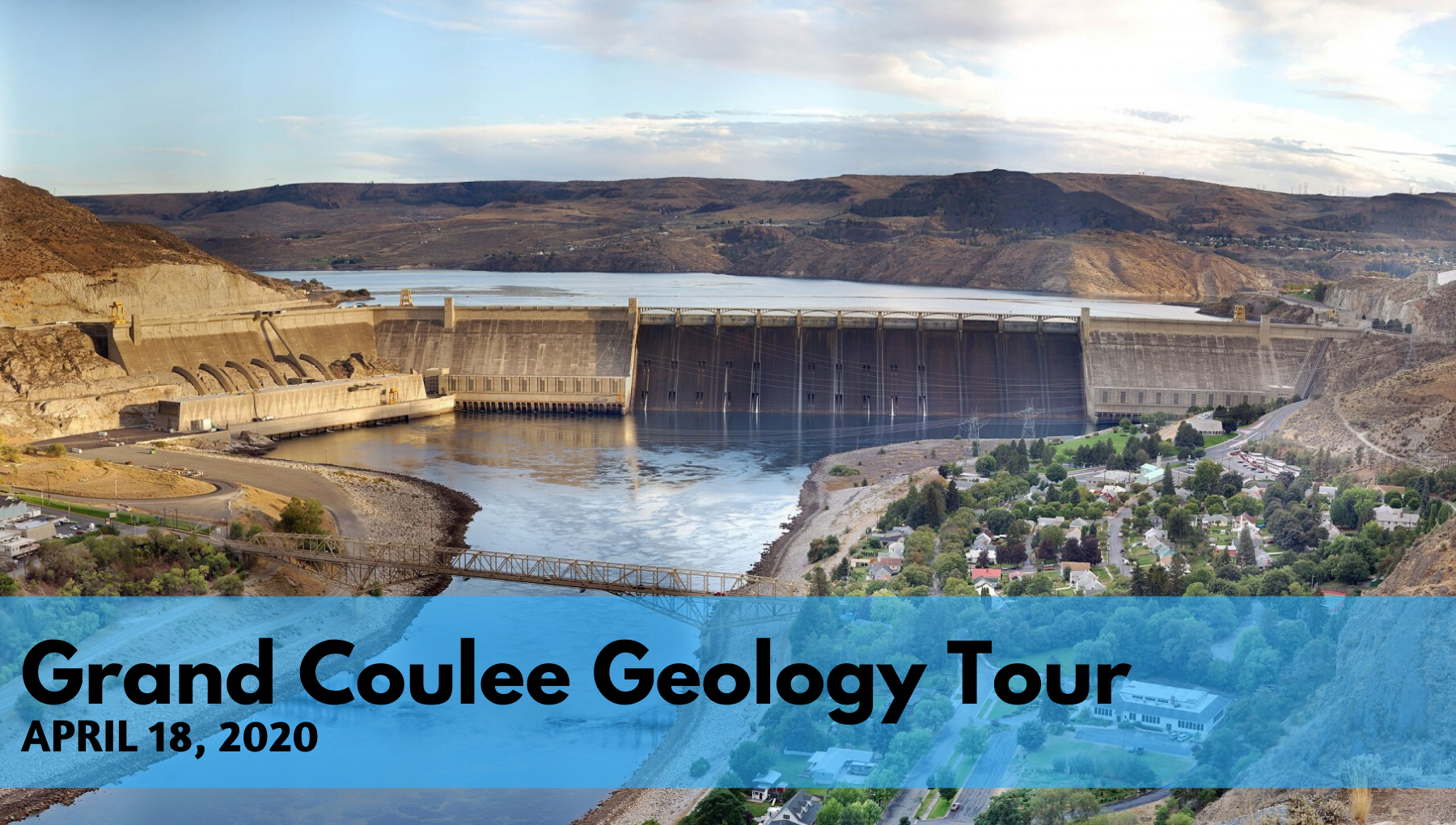 GUEST HEALTH & SAFETY UPDATE: To ensure that the Wenatchee Valley Museum & Cultural Center remains a safe, secure, and welcoming space for all our visitors, our staff is closely following the recommendations of the Chelan-Douglas Health District and State of Washington regarding the coronavirus (COVID-19). Due to restrictions on large gatherings we are postponing this event. We are working to find a new date for this event, and will communicate this date as soon as possible.
The decision to postpone was not made lightly. In the end, the health and safety of the community was paramount in our decision. We hope you understand that the museum staff and board believes this is the right decision for the safety of our community.
If you have questions about how COVID-19 may affect upcoming programs at the Museum, please call us at (509) 888-6240 or email us at info@wvmcc.org.
Brent Cunderla will lead a tour of the Grand Coulee Ice Age Floods tour loop which begins in Soap Lake and continues north to Lake Lenore Caves, Dry Falls Interpretive Center, Sims Corner, Electric City, Banks Lake, Northrup Canyon, Coulee City, Summer Falls, and Ephrata.
An overview of the catastrophic Ice Age Floods and Soap Lake's unique waters will be given. Two stops in the lower Grand Coulee will include Lenore Caves and Dry Falls. A brief stop will be made to overview Dry Falls and the mouth of the upper Grand Coulee before driving up onto the Waterville Plateau. Crown Point will be the last stop before lunch. The afternoon tour stops near Northrup Canyon and travel south through Coulee City to Summer Falls. The last stop will be at "Monster Rock".
Tour goers meet at the Wenatchee Valley Museum to board a tour bus that departs at 8 a.m. Please bring your lunch unless otherwise notified. 
Tickets are $50 for Museum members and $55 for non-members.