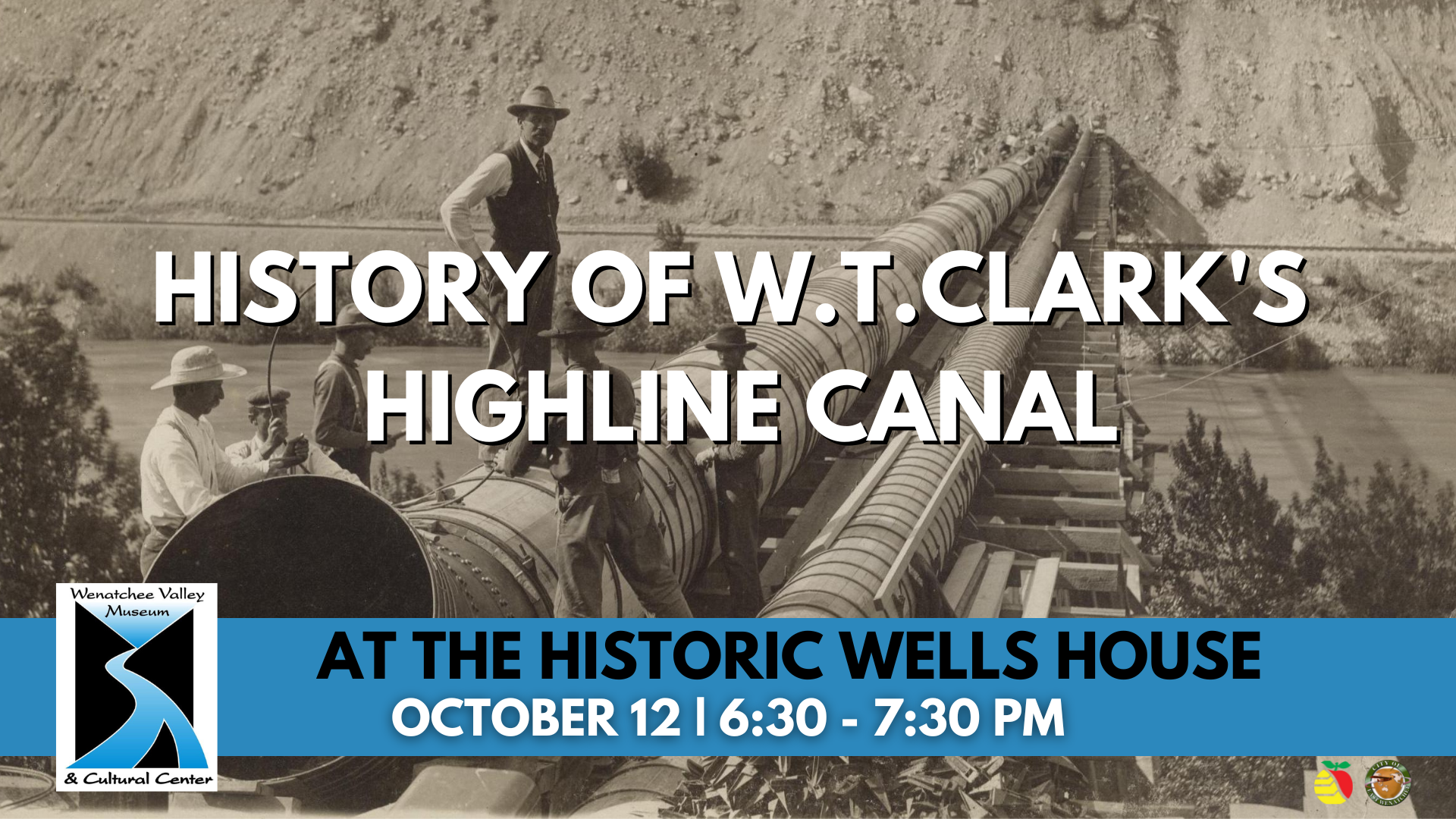 In the fall of 1901 W.T. Clark was asked to come to Wenatchee to build a gravity flow irrigation canal.  From Dryden, the water flowed to Sunnyslope, Wenatchee and Rock Island as well as across the Columbia River bridge to East Wenatchee.  It flowed for 34 miles without one single pump.  The Highline Canal was finished in 1903 and is still in use today.
Waylon Marshall and Alice Meyer, both from the Wenatchee Reclamation District, will be at the Wells House on October 12 to talk about the history of the canal that was truly a lifesaver to orchardists then and now.
This one-hour talk starts at 6:30 and the cost is $10.
Please register here.