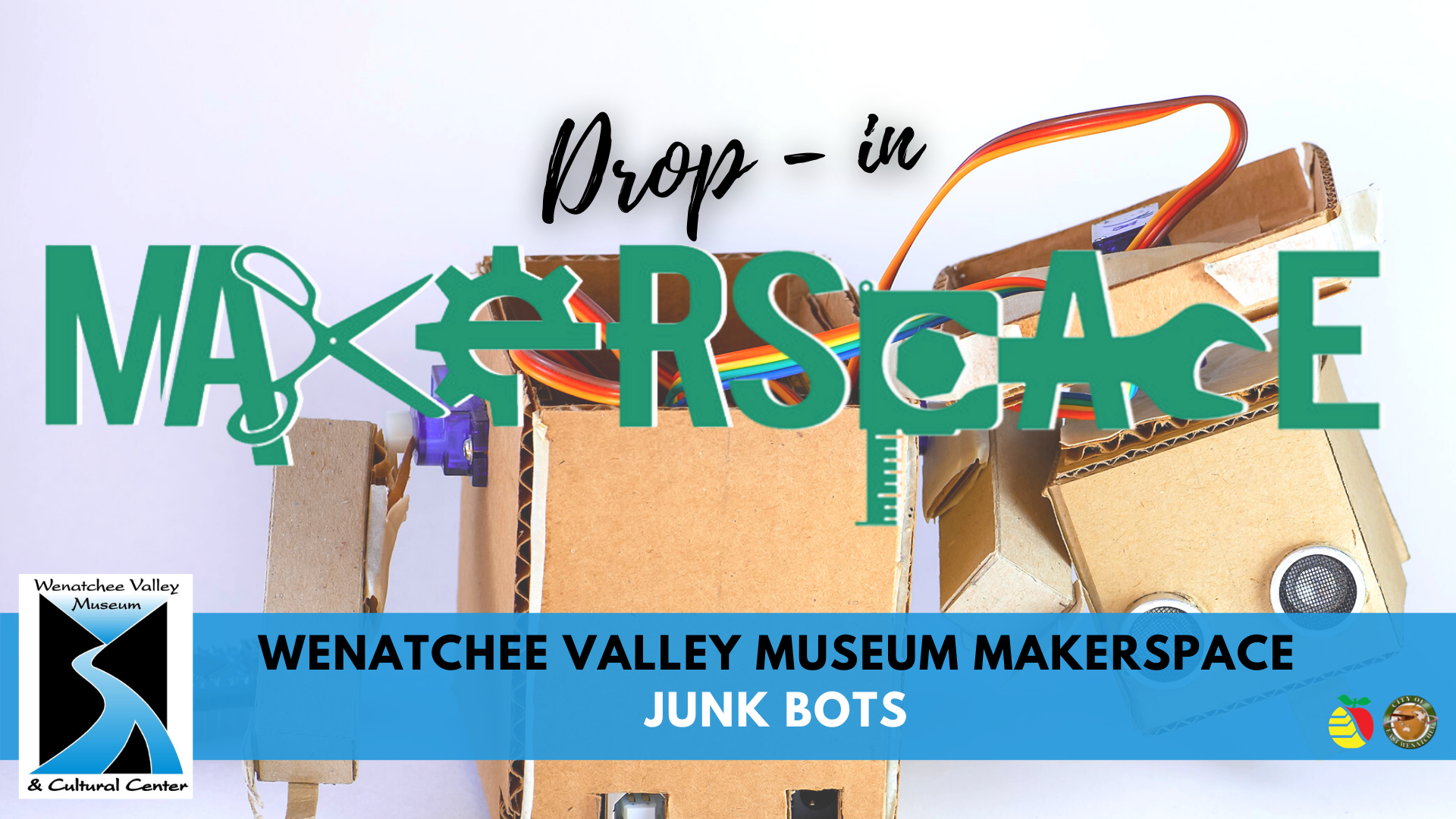 Join us on July 31 & August 1 for a Drop-in Makerspace program on Junk Bots from 11 AM to 3 PM. Create a vibrating and moving junkbot using everyday "junk" or items in your recycle bin. These tiny robots are powered by a vibrating motor, like the type found in cell phones. Design your own using scrap materials and spare parts. No previous experience with robots is required! Materials are provided. Free with Museum admission.
Kindle your sense of nostalgia for toys of your youth and learn about the local toy store, Wenatchee Cycle and Toy, that brought fun and merriment to our community at our exhibit TOMFOOLERY: VINTAGE FUN FROM WENATCHEE CYCLE & TOY.
All in-person activities follow current state and local health and safety guidelines. If you have any questions please contact Guest Services at 509-888-6240.
Upcoming Drop-in MakerSpace Events:
August 28th & 29th: Flight Machines